Heroes of Newerth becomes Free-to-Play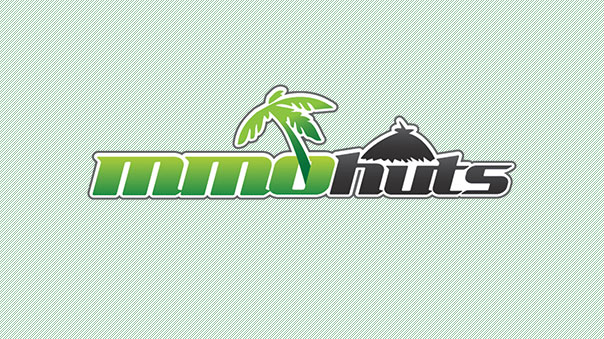 Heroes of Newerth, a DotA-style arena RPG published and developed by S2 Games, has now launched a new free-to-play business model.
Three account types will now exist under the new model. All players will be granted a "Basic" account, a standard free account, when signing up. Basic accounts can become "Verified" once a player purchases Goblin Coins (the game's currency) or gets to level 5. "Legacy" accounts represent all accounts that were paid before the free-to-play transition, and get special benefits – and cannot be created or purchased.
Benefits of these accounts break down as follows:
* Basic: Has access to a rotating pool of the heroes. May purchase heroes permanently. Can only enter All Pick matchmaking games.
* Verified: Has access to a rotating pool of the heroes. May purchase heroes permanently. May enter Verified Only games.
* Legacy: May play in Verified Only games. Have full free access to all heroes. May purchase new heroes early.
Verified Only games are designed to allow veterans of the game with more experience to play together.
Heroes of Newerth Gameplay Screenshot

Source:
Get Your Free Game HoN! S2 Games' Heroes of Newerth Goes Free-to-Play

HoN Goes Free-to-Play to Expand Community and Improve Gameplay Experience

(Kalamazoo, MI) – July 29, 2011 – Heroes of Newerth (HoN), the session-based, multiplayer, action-RPG developed by independent game developer S2 Games, is now free-to-play, operating under a new model designed to both expand the HoN community and enhance the game play for its existing dedicated fan base. The game mechanics and style of play will remain intact; however, existing player accounts and new accounts will be separated to create a smooth transition as novice players enter the game.

There are now three account types under the new free-to-play model:

Basic – The standard, free account new players will receive upon sign up.
Verified – Basic accounts that have been upgraded through a show of commitment to their account, by either purchasing Goblin Coins or surpassing a certain threshold of play time.
Legacy – Paid user accounts that existed prior to the free-to-play model.  These accounts receive a lifetime of free access to all HoN heroes and are able to play in Verified Only games, to ensure that experts and beginners are separated.  Legacy accounts can no longer be purchased.

"With the transition to free-to-play we're opening HoN up to new audiences as our players can now easily introduce the game to their friends," said S2 Games CEO and co-founder Marc DeForest.  "S2 has a serious level of commitment to our players to continuously improve both the game and their experience.  With the new account types and match-making standards in place, both novice and existing players will benefit from the upgraded structure."

Basic and Verified accounts will have access to a rotating pool of 15 free heroes while Legacy accounts will have free, permanent access to all heroes after a short waiting period as initial access to a newly released hero is limited. Basic and Verified accounts can choose to purchase a new hero upon release, which permanently adds it to their personal pool of heroes. Legacy accounts may choose to purchase early access to the hero at that time before it is released to them for free.

To ensure that all HoN players have a positive gameplay experience, each account type will have a different level of access to the matchmaking system.  Players with Basic accounts are only eligible to participate in one mode of matchmaking which assigns them to All Pick games.  Verified and Legacy accounts are eligible to queue up in matchmaking for Verified Only games allowing them to play in higher quality games with more experienced players. This system creates a level playing field so Legacy and Verified players can be confident the matches they participate in will be high quality games.

"In just over a year's time we've grown to be a community of 460,000 unique active players and over 90 percent of all accounts are active, which is a direct testament to the game's quality," said DeForest.  "We have gone to great lengths to ensure that the superior experience HoN delivers will remain untouched for our loyal fan base during and after the free to play transition."

HoN is downloadable session-based, multiplayer, action-RPG available on Mac, Linux and PC. To learn more about HoN or to create an account and download the game, visit www.heroesofnewerth.com or http://www.heroesofnewerth.com/f2p_create.php.
Next Article
MMOHut gets some hands on time with Edge of Reality's new F2P shooter Loadout
by Guest
The Tree of Savior Fansite is currently building the largest Tree of Savior English Wiki out there for all the English TOS fans. Although som...
by Mikedot
The Buster's Inferno lights up a new update for Brawl Busters.
by MissyS