Heroes in the Sky Launches Occupational War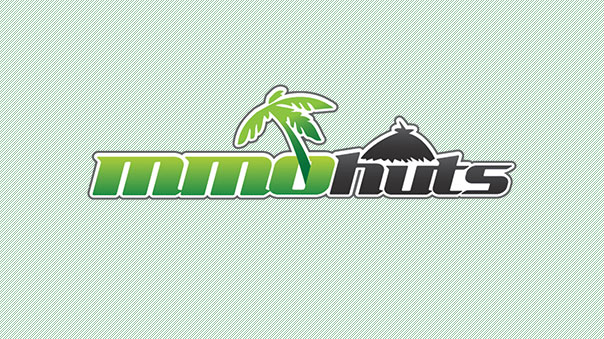 GamesCampus has launched a new battleground for Heroes in the Sky titled Occupational War.  The battleground is the largest yet in the game, challenging players to conquer parts of the map and defend them from their enemies.
In a special event, European gamers will be challenging American gamers on the map, to see who will prevail.  From 5/31 to 6/3, at three times during the day, these battles will be fought.  When specific kills, assists, and/or deaths are reached by an individual, they will receive a random item.  Since no aircraft may be above level 90, players will be able to access a gear lab on the U.S. servers to tune their planes to level 90 standards.
GamesCampus also publishes Tank Ace and Scarlet Legacy.
Heroes in the Sky "Occupational War" Gameplay Screenshot
Source:
HEROES IN THE SKY FIGHTS AN OCCUPATIONAL WAR

Europe Competes Against The U.S.A. In The Biggest Battle Yet!

Sunnyvale, Calif. (May 31, 2012) – Leading online game publisher, GamesCampus.com (www.GamesCampus.com), announced today the newest battleground for their Massively Multiplayer Online Third Person Shooter (MMOTPS) Heroes in the Sky, Occupational War! Combining together a high intensity PVE story with fast paced PVP, Heroes in the Sky challenges players to become top Ace in a World War II setting. Pilots should fly straight over and register for their account at http://his.gamescampus.com/

Occupational War is the biggest battlefield that Heroes in the Sky offers to players. Pitting Allies against Axis, players can compete and acquire territories within the map, and then must defend them against the hordes of the enemy. GamesCampus will be presenting a global twist to the map during the Occupational War Event, which pits the world's best against each other regardless of faction, but by region!

Players will be able to register by opting into the Occupational War via the character screen. European players will be suiting up against players from the U.S.A. to determine once and for all which region has the most firepower. Special events for the worldwide Occupational War take place on the following days and at the following times, 5/31 to 6/3:

10:00-12:00 PST / 19:00-21:00 CEST
15:00-17:00 PST / 00:00-02:00 CEST
22:00-00:00 PST / 8:00-10:00 CEST

Rewards will be based on the number of kills/assists/deaths each player acquires; 3 kills, 6 assists or 9 deaths. A player's recorded kill will grant them an item from a random set, including Techs, specialty-items and more. The winners' side, whether it is Europe or U.S.A., will have a server-wide EXP/GEM/Drop Rate Event after the tallies have been finalized. The participants on the losing service will be rewarded with similar in-game and cash items, in reduced amounts.

While all pilots are welcome to join into the event, to ensure the most even playing field, items and aircrafts must be below level 90 to qualify, including premium aircrafts. To help players get geared up, a Gear Lab event will run on the U.S. servers that allow players to create, strengthen, and refine their pre-90 gear!

Heroes in the Sky is an intense airborne MMOTPS that combines high impact PVE and fast paced PVP as it chronicles the events from the beginning to the end of World War II. PVP combat is taken to a new level as players must not only worry about the basic dangers from the front, behind, and sides, but also from above and below. Heroes in the Sky is dog fighting at its finest; cannon fires, machine gun blasts, missiles, and bombs flood the skies as up to 16 players shoot it out for air superiority! Featuring some of the most famous WWII aircraft in history, players will soar across the sky as they bomb cities, sink boats, burst blimps and more– all this and more unfolds as players compete to become the top Ace in Heroes in the Sky. Players will choose from a variety of intense and realistic planes including both experimental and field tested all while reliving history and participating in intense aerial combat.

For more information about Gamescampus.com or Heroes in the Sky, please visit http://his.gamescampus.com
Next Article
GameSamba, in conjunction with CBS Interactive and development partner NGames, today announced that the closed beta test for the upcoming free...
by Mikedot
Gaijin Entertainment and OnLive have announced that War Thunder is now available via OnLive® Game Service.
by MissyS