Heroes & Generals Launches New Video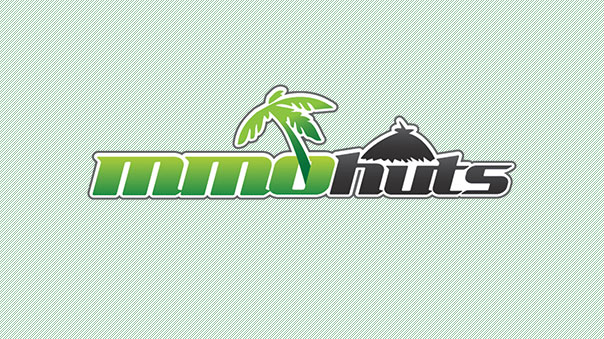 A new video for Heroes & Generals has arrived: Come Out to Play.
The video splices live action sequences, featuring developers and game community, with in-game sequences and CGI. Other fun facts about the video: it was filmed on a Canon DSLR Crop camera, uses the names of active core community members as tags, filmed part in a super-secret basement location, brought in nine community members for the shoot (including one who got hired on as a programmer after and one who came from Berlin), and other locations included Dyrehaven and GDC.
Heroes & Generals: Come Out To Play
Source:
Announcing the Heroes & Generals "Come Out to Play" trailer

June 21, 2012, Copenhagen

We are proud to present our new Heroes & Generals "Come Out to Play" trailer.

Based on Heroes & Generals, the Massive Online Strategic Shooter being built by a veteran team that includes the original creators of the Hitman franchise, "Come Out to Play" is produced to entertain and inform. By splicing live action and in-game sequences together, the movie celebrates H&G's innovative combined online first-person shooter and strategic campaign in an authentic World War II setting.

Community Stars

As a true testament to our open door development model, where developers work with Heroes & Generals players in the alpha and beta community to enhance the game, we invited some hardcore fans to join us on set for the filming of "Come Out to Play." From near and far, these community co-stars arrived and happily joined members of our development team on the frontlines and in the strategy room for a few days of glorious make-believe war.

"We wish to create a living and breathing game universe, where we deliver the setting and the scene, but the real 'star' is the community who plays out all the active roles in a persistent war and helps us tweak the experience into the game that they want to play," says Jacob Andersen, Game Director at Reto-Moto. "I believe that the 'Come Out to Play' trailer shows the scope of Heroes & Generals – and it's just perfect that we have actual community members participating as actors in it!"
Next Article
The latest update will feature a hair-raising digivolve item that will have Lucemon evolving into Satan Mode.
by Mikedot
My.com as just revealed a new area for their upcoming MMORPG SkyForge called Alakur Island. Alakur was once home to one of the most beautiful ...
by Mikedot
Nexon America has released a new update for Mabinogi, introducing new character Professor J, a strict and powerful alchemist and master of the...
by Mikedot