Elsword Powers Up Henrir's Challenges in new Space and Time Update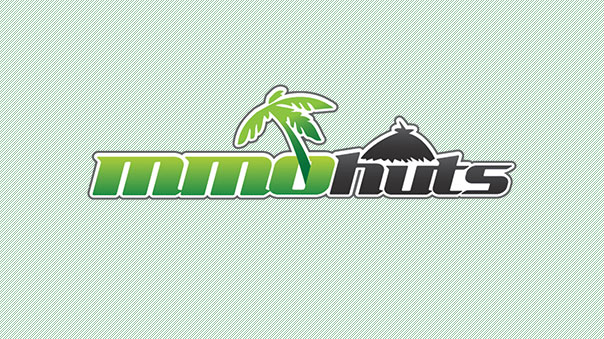 Today KOG Games, publisher of the hit free-to-play action MMORPG, Elsword, lets the baddest of the bad run rampant in the new Elsword update: Henir's Time and Space!
The typical crescendo known as the boss encounter is an MMORPG staple. You and your faithful group of goody-goodies discover who is or what's truly behind the big evil scheme that has defiled the good will of the townsfolk, and then you and your buddies band together and bring the big boss monster to justice. You've seen these boss monsters in the final stage of every Dungeon, and for the most part, you've survived… intact. Well, not this time.
Back with a vengeance, the big bad bosses of Elrios have teamed up to bring you the most challenging, exclusive Dungeon experience in all of Elsword. These baddies go absolutely berserk in back-to-back bouts, leading up to and including the all-new Sander themed Boss encounters.
And that's not all! Each and every Dungeon run has been ramped up to give dungeon crawling heroes bigger and better rewards for their Dungeon runs. Players have the opportunity to receive rewards for different Henir's Time and Space Dungeon challenge modes. Players will receive special rewards for one Challenge Mode and three Normal Mode Dungeon instances per day. However, there's still no limit to the number of times players can enter the Dungeon and receive rewards as they would with regular dungeons.
To add to new Challenge rewards, players can acquire the new Time and Space Aura Gemstone quest from the NPC Glave. Upon successful completion of the quest, players can receive 45,000 ED as well as the Time and Space Aura Gemstone. These Gemstones are used for crafting awesome high-level equipment unique to the Henir's Time and Space Dungeon.
Think you got what it takes to truly up your game!? Then the new, Exclusive Solo Ranking system is just for you. In order to earn some wicked Time and Space equipment and titles, complete the Dungeon as quickly as you can to earn these cool new items and watch your name go up in lights on the brand new Hero Category Ranking Board.
For those who aren't as inclined to face the chaos and anarchy of this evil dungeon head-on, there will be fun, in-game Glave themed items in the shop.
Whether you want to tackle the biggest and baddest Dungeon in Elsword with your buddies and share the wealth, or be the hero you've always wanted to be and reap all the riches for yourself, answer the challenge of Glave, and enter the halls of Henir's Time and Space Dungeon!
To play Elsword for free please visit ElswordOnline.com
ASTA – The War of Tears and Winds will receive next week a content update for its first expansion "Myth I: Wrath of the Berserkers&quot...
by MissyS
Citadel Studios is kicking off the second week of its Kickstarter Campaign for Shards Online today with some explosive new developments.
by MissyS
A live-streamed, chat-driven Dungeons & Dragons adventure in an effort to fundraise for No Kid Hungry.
by MissyS