Heroes Charge: New Action RPG MOBA available on mobile platforms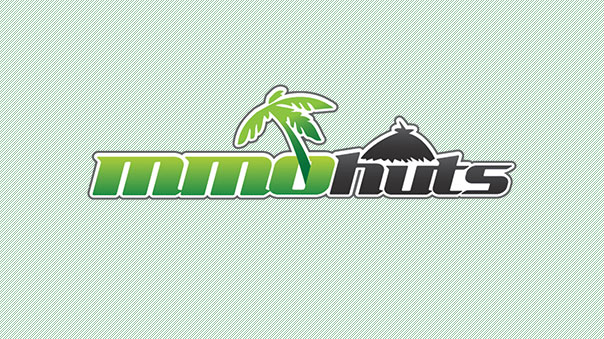 uCool, an independent game developer known for the popular free-to-play online PC game Tynon, today announced that its first mobile title, Heroes Charge, is now available on iOS and Android devices. With over 5 million players and 80 thousand player reviews earning it 4.5 stars, Heroes Charge is quickly becoming the #1 Hit Mobile Game.
An RPG multiplayer online battle arena (MOBA) hybrid, Heroes Charge lets players collect and train over 50 unique heroes, in an ever-expanding roster, while battling through the game's universe. As players progress through the challenging campaign, they are able to customize their experience by collecting hero equipment sets, enchanting weapons and armor and enhancing their party's abilities. The game's numerous modes include Arena, Campaign, Trials, Crusade and Guild Campaign.
Heroes, which include male and female humans, mythical creatures and animals, are distinctively presented with artistic card renders showing their appearances and motifs. The game's focus is three-tier semi-automated battle sequences in which the hero party takes on enemies. Each hero features a custom theme with unique powers to battle enemies in which players can engage for hours in solo, PvP or guild battles.
"Utilizing knowledge and experience from our past free-to-play online titles, uCool offers Heroes Charge as a rich and addictive game featuring a wide variety of activity for a myriad of players in their preferred play styles," said Jim Ngui, producer of Heroes Charge at uCool. " The vast environments, colorful visuals and entertaining gameplay of Heroes Charge can be enjoyed for hours for free – creating a full RPG MOBA experience on mobile devices."
"We're focused on creating Heroes Charge super fans," said Benjamin Gifford, Vice President of User Experience. "Through highly entertaining gameplay, and by avoiding shallow gameplay mechanics, we're protecting our players and addressing freemium issues in the industry. Games should be about positive experiences, not about abusive industry mechanics."
Developed and published by uCool, Heroes Charge is available for free (with optional in-app purchases) on iOS and Android devices. To download the game, visit:
iOS: https://itunes.apple.com/us/app/heroes-charge/id900313219?mt=8
Android: https://play.google.com/store/apps/details?id=com.ucool.hero&hl=en
For more information on Heroes Charge, please visit: http://hc.ucool.com
Next Article
As Aion: Upheaval unfolds, the Dragon Lord Beritra has continued to amass great power, and his assaults on Atreia have become more relentless
by DizzyPW
Leading online game developer and publisher, Joymax, today announced it will introduce an extraordinary six new avatars for its celebrated MMO...
by MissyS
The latest expansion for Age of Wushu, Tempest of Strife, launches today. With this new expansion comes a plethora of changes and new features...
by DizzyPW