Hellgate Global lines up May events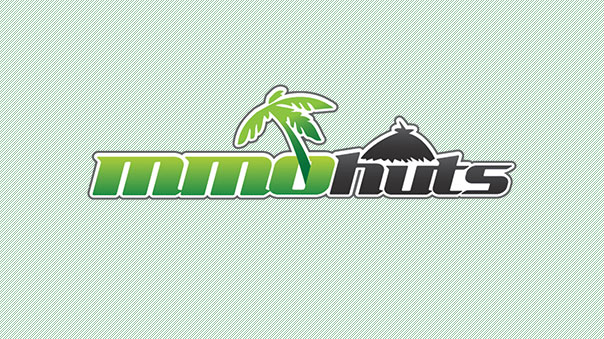 Hellgate Global has announced its new month of events just in time for May.
May's events include:
* Daily Hunt – Search for a list of items announced each day, and return these items for generous rewards.
* Level Rush –  Create a new character and race toward a level goal against other players to win prizes.
* Weekend Extravaganza – Earn special bonus items when you purchase premium items in the game's cash shop.
Hellgate is published by T3Fun, which also publishes Mythos.
Hellgate Gameplay Screenshot
Source:
A Monstrous May Awaits Players in Hellgate Global

Celebrate May with a month of events sure to keep Hellgate fans' hearts racing

LOS ANGELES – May 1, 2012 – T3fun today announced a surge of exciting events for May in Hellgate Global. Savvy hunters will find their skills invaluable in this month's Daily Hunt. Their courageous efforts to go where no man's gone before will not go unrewarded. Plenty of first-rate prizes are in store for those who master the Level Rush challenge and as an added bonus, premium item shoppers can also look forward to special offers throughout the month. With a varied lineup of events that are sure to please all types of players, Hellgate Global continues to up the ante this May.

Daily Hunt – With high support and heavy participation from the fans, the Daily Hunt event returns. Search high and low for a set of announced items in the most fiendish of places. Players who can get the items needed while fending off the most dangerous demons will be generously rewarded.

Level Rush – Can you level up faster than everyone else? In this one-of-a-kind event, players will be asked to create new characters and increase their level faster than their competitors. Madness will definitely ensue in this furious race to the level goal.

Weekend Extravaganza – Buying premium items is a great way to help you play the game easier. Now, Hellgate Global gives back to premium item shoppers by offering special bonus items to your purchases. Players who take advantage of this rare opportunity will find themselves breezing through the minions of Hell in no time.

With the fate of the world at stake, it's time to gear up and take on those ravenous demons that have made the world their playground. The fight for mankind's survival has now reached its fever pitch!

Join the war against the demons to preserve mankind in Hellgate Global now: http://hellgate.t3fun.com/
Next Article
First is the introduction of the Planetouched Wilds. Also introduced is the Primalist calling, which calls on the primal aspects of the world
by ApocaRUFF
Ironclad's new dark fantasy MOBA, Sins of a Dark Age, is now available to play for free.
by MissyS