Hearthstone: HCT Europe – Spring Playoffs Recap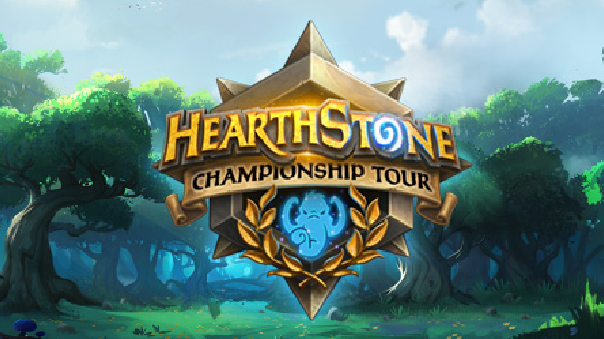 The World Championship draws near and the incoming roster is shaping up, but who will represent Europe?
QUARTERFINALS: FibEli3(2) vs. Hoej(3)
Hoej started out hot and was nearly reverse swept, but managed to hold on with some sweet RNG in a tense series.
Emotions ran high in the final match of the best of 5 between the first and last seed in the quarterfinals.
 INER(1) vs. Neirea(3)
INER struggled and drowned trying to make his Purify Priest work with 3 separate losses in the same series.
Jebaited.

Casie(0) vs. Rdu(3)
Even someone with 14 thousand wins on a class can be 3-0'd at this level of competition.
Rdu won his first game by roughly 1,000,000 damage.
Kolento(3) vs. StanCifka(1)
StanCifka seriously could not catch a break across the whole series, only despair.
A cheeky smile after another run of bad luck.

SEMIFINALS: Hoej(3) vs. Neirea(1)
Drawing Patch in your opening hand is awful, having it happen twice in one series is almost humorous.
The high risk nature of Living Mana on display after a devastating Vanish. 

Kolento(3) vs. Rdu(0)
Getting to the semifinals only to be knocked out 3-0, that's got to hurt.
Double Mana Tide Totems and no answers. 
FINALS: Hoej(3) vs. Kolento(0)
Yet another 3-0, is just a coincidence or something more?
Dropping the BM early.

The tournament winning play.
From Europe to China!
It's certainly a bit strange to see so many sweeps, but why? Maybe it's the new meta, maybe just chance, but that kind of performance simply won't fly on the international stage. It's beyond disappointing to see these high level players go down without much of a fight(through misplay or RNG), but hopefully those moving on have more to show in the future.
Next Article
Easter is around the corner. To celebrate Easter, Duty of Sentinel Studios today announced the start of the Easter Carnival in their turn-base...
by Mikedot
"Between the Reapers and the new level cap, returning players to Forsaken World will find a ton to experience with this latest expansion,...
by DizzyPW
With the help of GM powers (as the distances were quite vast) we rocketed through space at blazing speed.
by DizzyPW