Guild Wars 2: Tournament and Feature Pack Announced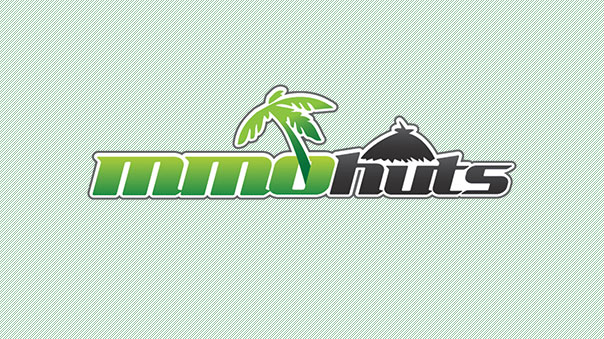 ArenaNet, developer of the acclaimed Guild Wars franchise, today made a series of announcements at gamescom 2014 to showcase how it's embracing the fast growing popularity of competitive game modes in Guild Wars 2®. The studio partnered with Twitch to run the International All-Stars Tournament on the show floor, a round robin PvP competition with live sessions taking place at the Twitch booth located at Hall 9 A053g. ArenaNet also unveiled the upcoming September 2014 Feature Pack, which in addition to a range of enhancements to the game will bring significant upgrades to Player vs. Player (PvP) and World vs. World (WvW), competitive modes that have seen a growing fan base since the game launched
As a sign of how fast competitive game modes are growing, ArenaNet used gamescom to announce the World Tournament Series, the first ever global competition for Guild Wars 2 with cash prizes at stake. The studio is organizing the series in conjunction with KongZhong, the game's publisher in China. The series will have invitational events in North America, Europe and China where players will compete for a $150,000 prize pool. All players who meet basic requirements such as being 18 years or older and having the ability to travel are eligible, meaning the future stars of Guild Wars 2 competitions lurk anywhere in the millions of fans who play the game on a regular basis.
Guild Wars 2 has set a new standard for delivering new content for a MMO through its TV-like Living World seasons, where players are the heroes in an ever-expanding storyline. At the same time, the game's head-to-head PvP and WvW modes continue to attract a growing player base drawn to its fast and furious competitive combat. PvP provides players with arena-based combat rooted in action game mechanics. WvW elevates Guild Wars 2 into an entirely different realm, delivering massive strategy-based battles spanning across multiple maps, an experience resembling ancient warfare.
ArenaNet's World Tournament Series represents the first worldwide event-based competition for the game. The first championship is set for late fall of 2014 in Beijing. Competitors will be chosen from top qualifying players in the upcoming Tournament of Glory launching on August 20. More information on the World Tournament Series structure and the Beijing event will be released in the coming weeks.
Outside of sanctioned battle arenas, fans of PvP and WvW are about to get serious upgrades in the September 2014 Feature Pack, which will be available to all players free of charge on September 9. While ArenaNet is unveiling competitive upgrades at gamescom, the Feature Pack contains much more than just new competitive features.
For more info, visit www.guildwars2.com
Bless Online previewed a pair of new content updates in a recent post on their website.
by Ragachak
NGames (Games321) has unveiled the mystery of the Knights joining the ranks of free-to-play strategy/RPG-hybrid MMO, Wartune. This new class o...
by MissyS
Play Elite: Dangerous first on console on Xbox One, and get new content first on Xbox One.
by MissyS