Guild Wars 2 Releases Latest Feature Pack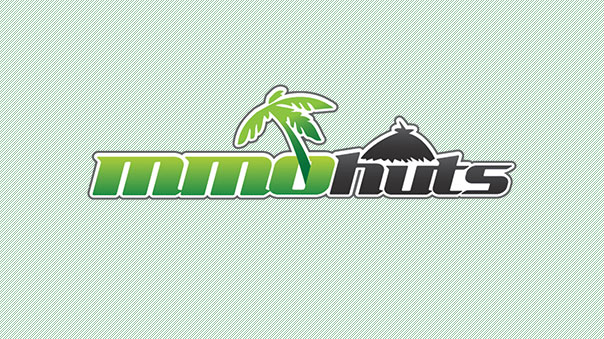 NCSOFT® and ArenaNet™, publisher and developer of the acclaimed Guild Wars franchise, today released its "September 2014 Feature Pack," the second standalone Guild Wars 2® feature update for the award-winning MMO. Feature packs focus exclusively on in-game features, and the latest update
introduces improvements to key features, a 'new user' experience, balance updates and much more. All new content added to Guild Wars 2, including Feature Packs, is available to players free of charge and without a subscription fee.
Log in today and experience the September 2014 Feature Pack, which includes:
Wardrobe Updates
The April 2014 Feature Pack brought the account Wardrobe, a system that made it easier than ever for players to manage clothing looks and dye colors. Now, it's being expanded with new features and functionality, including Wardrobe support to store and manage combat Finishers and 'Miniatures' (mini-pets), which can be account unlocked and equipped via a new mini-equip slot.
New Trading Post
The update features a brand-new Trading Post interface which provides a better overview and is easier to navigate, meaning it will be much easier for players to find and buy the items they desire.
Collection Achievements
A new Collections Achievement category will reward players for amassing items from all over Tyria. By sampling all of the ales, stockpiling trinkets, and collecting themed sets of gear players can earn rewards like new equipment, recipes or even a rare treasure chest for their home instance.
World vs. World Updates
From Commander tag updates to the Siege Golem ability line and the new Siege Disabler Trick, there are many exciting additions in the feature pack affecting strategy and tactics in Guild Wars 2's popular competitive mode, World vs. World. Furthermore players from across the globe will have the chance to put their abilities to the test in the forthcoming World vs. Wold Fall Tournament 2014 which commences on Friday September 12.
New Player Experience
The latest update includes a series of improvements designed to ensure that Guild Wars 2's early levelling and learning experience is more engaging, easier to follow and rewarding.
The points above merely scratch the surface of the many improvements arriving with today's update. To learn more about the September 2014 Feature Pack, check out the series of blog posts detailing each feature and upgrade at www.guildwars2.com.
Next Article
Kabam today released Lake-town Expansion Pack for its popular mobile game The Hobbit: Kingdoms of Middle-earth, which is co-published with War...
by MissyS
Tons of balance changes and fixes galore
by Mikedot
Even though Last Chaos is one of the first games Aeria Games published (Originally released back in 2006), it's still worth checking out....
by Guest