Aeria Games to publish Lime Odyssey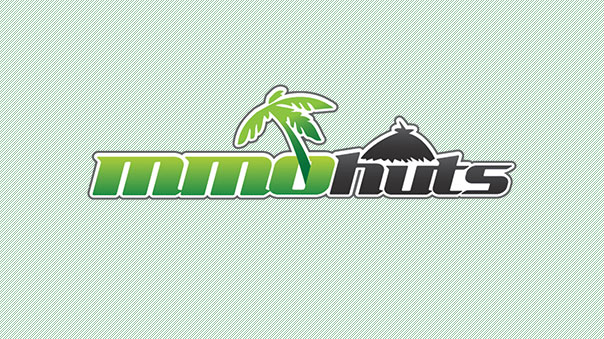 News from MMO Culture has announced that Lime Odyssey will be getting a new publisher with Aeria Games. The game is designed by many of the staff who developed Ragnarok Online, and is viewed as its follower by many.
The game isn't yet released in Korea, where it's being developed. It offers three races (Human, Turga, and Pan), four basic classes (Fighter, Magician, Cleric, Thief), and 10 "life skills" (professions). The game will also, of course, include not only a pet and mount system, but a progressive housing system as well.
Aeria Games publishes many other games, including Megaten, Dream of Mirror Online, Shaiya, and Dynasty Warriors Online.
Lime Odyssey Gameplay Screenshot
Full Release:
Aeria Games to Publish Lime Odyssey for North America, Europe

SANTA CLARA, Calif. – November 16, 2010 – Aeria Games, a leading publisher of interactive entertainment, announced today that Lime Odyssey will be joining its lineup of free-to-play online games. Lime Odyssey, the first game to be created by Sirius Entertainment, will be published by Aeria in North America and Europe, with a Closed Beta Test (CBT) scheduled to begin in late Q2 2011.

Lime Odyssey is a massively multi-player online role-playing game (MMORPG) which invites players to explore the colorful world of Nisis, embarking on an eternal search for pieces of LIME, the key to restoring the ravaged realms. Players in Lime Odyssey will split their pursuits between striving for victory as a battle class such as a knight or magician, and building a fortune through player professions like tailor or chef. Copious social features, an engaging farming system, and a rich, diverse game world await users, along with Aeria's industry-leading community and support.

"Aeria Games is excited to be working with Sirius Entertainment on the launch of Lime Odyssey," said Lan Hoang, CEO of Aeria Games. "The Sirius team has, for the last few years, poured their hearts and souls into the development of Lime Odyssey and the final result is a beautiful, well-balanced MMORPG, with a unique combination of rich role-playing features and robust gameplay. We expect it to be one of the best games of 2011."

More information is available at the game's teaser site, where users may also sign up for the upcoming CBT: http://limeodyssey.aeriagames.com.

About Aeria Games

Aeria Games, a leading destination for online entertainment, provides an unrivaled MMO gaming experience to a growing community of more than 13 million members. The online gaming portal offers a broad selection of fun, high-quality games, including Fantasy MMORPGs, FPS, Casual MMOs and Facebook games. Aeria Games is committed to its position as the world's premier publisher and portal, with high-quality, innovative content and outstanding customer service.

Based in Silicon Valley, Calif., Aeria Games & Entertainment, Inc. was founded in 2006 and has offices in the United States, Japan, Germany and Brazil. More information about Aeria Games can be found at www.aeriagames.com.
Next Article
Verdun is "the first multiplayer FPS set in a realistic First World War Setting." It features bolt-action rifles, trench warfare, ga...
by ApocaRUFF
Publisher ToHeroes and developer Desert Owl Games have announced that Space Wars: Interstellar Empires will begin Early Access in December.
by MissyS
Join JamesBl0nde every Friday on Twitch!
by JamesBl0nde