Guild war system arriving in Scarlet Legacy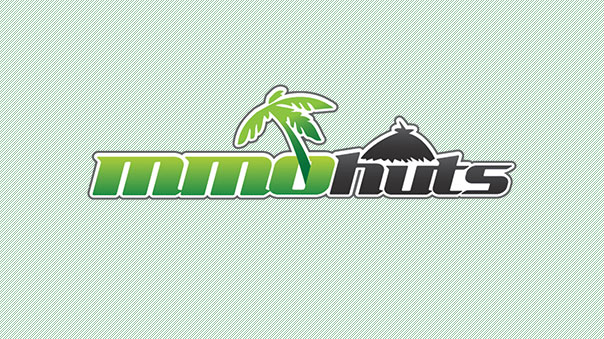 September 21 will bring a new update to Scarlet Legacy, introducing (among other features) the guild war system.
The Guild War system lets players combat with up to 6 guilds at a time (up to 120 players total) in a "battle royale" style competition. Players who destroy their rival guild bases will earn special rewards and guild benefits.
New combat skills will be available for players between level 46 and 50, along with 80 new quests, 50 new items, four new types of pets and 130 new crafting recipes. A new outdoor field map (Faery Late) and ten player dungeons, plus a new Demon Lair (PvP) event and new mini games, also round out the content.
Scarlet Legacy is published by GamesCampus, which also publishes Asda 2 and Heroes in the Sky.
Scarlet Legacy Gameplay Screenshot

Source:
SCARLET LEGACY INTRODUCES GUILD WAR SYSTEM, OVER 80 NEW QUESTS, AND MORE THAN 600 NEW ITEMS IN ITS LATEST UPDATE LAUNCHING TOMORROW, SEPTEMBER 21st

Players Can Now Level To 50 With Over 60 Skill Level Enhancements, 40 New Martial Arts Stances And Much More-Starting September 21st

Sunnyvale, Calif. –  (September 20, 2011) – Leading online game publisher, GamesCampus.com (www.GamesCampus.com), announced today that a brand-new content update for its fantasy MMORPG Scarlet Legacy will go live tomorrow, September 21st.  The new content update boasts a variety of new features including a massive Guild War system update, new skills, maps, dungeons, items and crafting recipes, mini-games, four new pets and a whole lot more.  To check out the latest update and participate in the open beta, players can visit http://scarletlegacy.gamescampus.com/.

This exciting new update has something in store for everyone, and starting tomorrow players can experience exciting new combat skills for levels 46-50 including more than 60 skill level advancements and
40 martial art stances.  Players will embark on more than 80 all-new quests and discover a new store complete with over 50 new and improved items, more than 130 crafting recipes and new equipment featuring four sets of "Epic Purple" equipment.

The latest update will also introduce a new outdoor field map, Faery Lake, and ten player dungeons! For PVP enthusiasts, there is the Demon Lair event and new mini-games will be featured in the Scarlet Legacy Arenas.  Additionally, those level 46-50 will enjoy four new types of pets and their pet talents along with Princess Dialog for the Magic Mirror! The new Guild War system will allow 6 Guilds to join at a time with up to 120 players in a battle royale competition to destroy their rival guilds' bases and receive powerful item rewards and Guild
benefits.

"This is such an exciting time for Scarlet Legacy; the open beta test is going strong and the response from players has been really positive," said Uyen Uyen Ton Nu, Head of Marketing at GamesCampus.com.  "We have a lot to offer in this new content update and we hope fans will enjoy everything we are releasing tomorrow."

Scarlet Legacy offers tactical combat with stylishly cinematic animation, plenty of character customization options, and numerous PvP modes and battlefields. There are four classes to choose from at the beginning;  with each having access to multiple unique talent trees, bonus granting Martial Arts combat Stances, and evolving skills which allow for far more personalized progression. Scarlet Legacy is a complete MMORPG with crafting profession skills, mounts, pet customization and mutation systems, and dozens of in-world mini-game events.
Next Article
Reckoning features four all-new maps, the return of the Exo Grapple playlist, and the thrilling conclusion to Exo Zombies.
by MissyS
Independent videogame developer Whalebox Studios today announced the launch of the Kickstarter funding campaign for Goliath.
by MissyS