Gloria Victis Receives 'Deadly Harvest' Update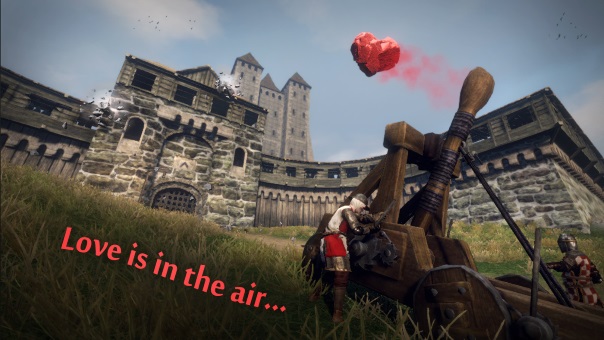 Right in time for Valentine's Day, Gloria Victis players receive the brand-new update, The Deadly Harvest. This update introduces a highly-anticipated feature in catapults. Unlike siege weapons in other games, the catapults in Gloria Victis aren't static objects – they can be moved by players in the world itself. This adds a new tactical option for players and creates more strategies and player freedom. It's also the prelude for movable battering rams, and a step forward for other objects to be added – ships, wagons, and mounts.
The update (v.0.8.8.0) introduced a new world event, in which all nations compete with each other by capturing locations in the world, trying to conquer as many lands as possible. There are also numerous convenience and balance improvements to the Gloria Victis' player-driven economy and expanded crafting, updated open world PVP balance and many bugfixes. The full patch notes can be found below.
Strategy fans can now get their MMORTS fix with Stronghold Kingdoms, which launches worldwide 13th January on Mac. Still one of the Top 100 mo...
by Mikedot
This week Koramgame will be releasing a new update for the ever popular Spirit Tales known for its fun game play and seemingly limitless chara...
by MissyS
The idea behind this series is to both mildly entertain, and inform. My goal is to sit down with f2p MMOs that I have not played enough.
by Ragachak