Gloria Victis Announces Playable Female Characters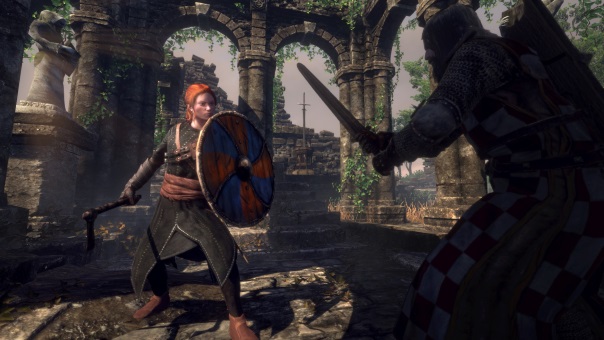 A long-awaited update has finally come to Gloria Victis in the form of adding playable female characters! Massive preparations went into this change, including reworking all armor and garments in the game to make them fit female characters. Now players can immerse themselves in this medieval world as a woman if they so wish to. This update also brings new mechanics requested by players to the non-target combat scene. From now on, polearms and longswords do cleave attacks, hurting up to three opponents at once (with diminishing returns on damage). Moreover, shieldmen can now stun their targets with a well-aimed shield bash. However, another new mechanics significantly changes the shield tactics, making using it much more balance – we've added the arm's endurance for shield blocking. Once an arm is tired it goes numb and a shieldman has to block with a weapon for a while, becoming much more vulnerable to both melee attacks and arrows. This change was added in order to reduce the "shield turtling" occurrence.
We have also added new content and numerous gameplay improvements. There are now 80 new mid- and end-game events (public quests) placed along the possible frontlines. Thanks to this, solo players and small groups always have plenty of activities to complete when they need a break from epic PVP battles or world events. The full patch notes can be found below.
MapleStory has grown and grown as the years have gone on, and players all around the world have experienced this colorful, fun title.
by Ragachak
Preview the fiery doom of Mount Hotenow, Neverwinter's newest zone.
by MissyS
The World of Warships team has chartered a new development course—short-term dev cycles.
by MissyS