Genesis A.D. and A.V.A get new updates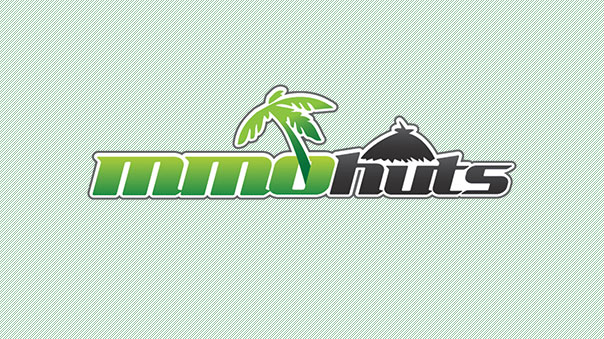 ijji.com is launching two major updates for its shooters this week.
In Genesis A.D., players can experience Viper Valley, the first three-player co-op mode. A fight for survival which rewards the most skilled players with experience and currency, the map releases on December 23rd.
The day before, Alliance of Valiant Arms players will get a new update adding a sniper-only map in Rotterdam, Netherlands. New items will also be added, including the Saiga12 shotgun, Walther Wa-2000 sniper rifle, and Rudolph-themed gloves and a Christmas-light decked helmet.
Ijji also publishes Soldier Front.
Genesis A.D Gameplay Screenshot
A.V.A. Gameplay Screenshot
Source:
ijji.com Beats Santa to the Punch, Celebrates Christmas Early

Genesis A.D receives Viper Valley co-op mode; Alliance of Valiant Arms explores Rotterdam, Netherlands with new map

It might be cold outside but ijji.com is heating things up. Just in time for the holiday, Genesis A.D, the new sci-fi online multiplayer first person shooter currently in open beta testing, takes players out of this world in its first co-op mode with the Viper Valley update. Players face an intense three-player challenge on an unforgiving alien world. Not to be outdone, Alliance of Valiant Arms (A.V.A), is set to receive new content, including a sniper-only map based in Rotterdam, Netherlands and Christmas-themed items.

Genesis A.D gives gamers plenty of reasons to stay out of the snow with the Viper Valley update, which is scheduled for Thursday, Dec. 23. The Viper Valley mission pits teams of three Genesis A.D players against a horde of ferocious creatures in a fight for survival on a hostile alien planet in the game's first co-op mode. Players must work together and battle increasingly difficult enemies on this challenging mission where the most skilled players will reap huge rewards in experience points and in-game currency.

Beginning Wednesday, Dec. 22, A.V.A fans can test their sniping skills in a new map based on real locations in Rotterdam, Netherlands. In addition to the map, players will have access to new items, including:

• Explosive Weapons: Players can take out enemies both near and far with the Saiga12 shotgun, available in the Normal Weapons Shop, or the Walther Wa-2000 sniper rifle, which will be available via a Pre-Release Capsule
• Christmas Items: Players can get into the holiday spirit by donning Rudolph-themed gloves and a new helmet decorated with animated Christmas lights

To jump into the Genesis A.D open beta, please head over to http://genesis.ijji.com. Additional information about the latest A.V.A update can be found at http://ava.ijji.com.
Next Article
The 1001 Arabian Nights themed browser based MMORPG Nadirim is inching closer to release. The game's skill system was revealed recently.
by Guest
Electronic Arts Inc. (NASDAQ: EA) UK today launched Battlefield Hardline™: Live (#BFHardlineLive), a competition giving players the chance t...
by Mikedot