Gauntlet 2014: Now available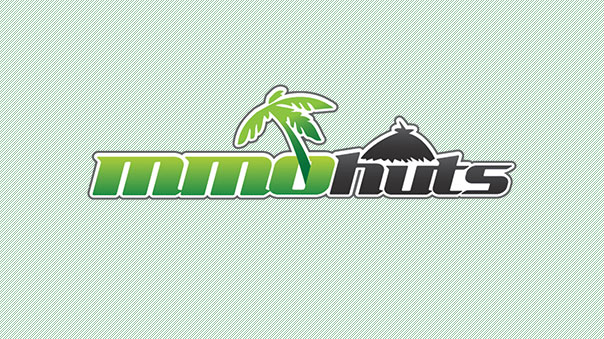 Warner Bros. Interactive Entertainment today released Gauntlet, a fully modernized reboot of the celebrated dungeon crawler, on Steam for PC, offering full support for SteamOS and the upcoming Steam Machines shipping next year. Developed by Arrowhead Game Studios, the game is available for an M.S.R.P. of £14.99.
"This new digital version of Gauntlet innovates on past titles while staying true to the brand's legendary four-player format," said David Haddad, Executive Vice President, Publishing Operations, Warner Bros. Interactive Entertainment. "Multiplayer gameplay is at the core of Gauntlet's appeal and now gamers have the option to play with friends and family locally and online."
Players select from four classic fantasy-based characters: Warrior, Wizard, Valkyrie, or Elf. Each character has its own distinctive play style and unique strengths and weaknesses. Upon selecting a playable character, the gameplay is set within dungeons where the object is to fight through the chambers slaying evil creatures and completing challenges. An assortment of special items can be located in each dungeon that can restore the player's health, unlock doors, and shift the odds in the player's favor with magical relics which can aid the player in surviving longer in the Gauntlet. The enemies are a vast assortment of fantasy-based monsters, including ghosts, grunts, demons, spiders, sorcerers and skeleton warriors.
Players can improve their heroes' abilities and powers by unlocking achievements called "perks." Multiple difficulty settings add to the game's replayability.
"The Gauntlet franchise has always been a great source of inspiration to us and we're extremely proud to work with Warner Bros. Interactive Entertainment to bring back this classic," said Johan Pilestedt, CEO of Arrowhead Game Studios. "We wanted to create a Gauntlet that was true to the original, with updated visuals and a feature set that resonates with what the original game could have been, had it not been for the technical limitations at the time."
Gauntlet consists of environments like dusty crypts, dark caves, and fiery dungeons, each with varying styles of gameplay. Some dungeon maps allow players to explore and fight their way through chambers slaying evil creatures, completing challenges and discovering hidden secrets and gold. In other levels, Death itself chases players through an unpredictable labyrinth. There are also endurance maps where players must defeat waves of monsters to survive.
Gauntlet is rated PEGI 16 for Violence, Blood and Gore, with a setting to disable the game's gore.
For more information on Gauntlet, please visit http://www.gauntlet.com
Today, SQUARE ENIX Ltd., announces a major update to the iOS version of its card battle RPG – GUARDIAN CROSS®
by MissyS