Fulpot Poker Announced for Browsers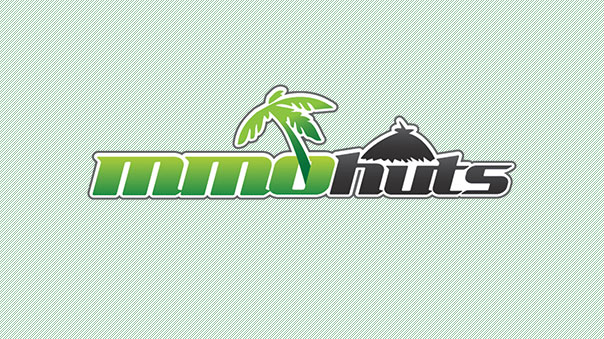 GamesCampus has announced the launch of their new browser game FulPot Poker.  Based off the widely popular Texas Hold 'Em format, the game will offer players a chance to compete against one another in tournaments and parties.  The game will also ensure you compete against players of equal skill and experience to your own, for a solid feel to the game. When looking for other gambling games, you should consider this land based bingo.
To celebrate, GamesCampus is having a variety of Campus Credit awards simply for playing.  For more information on this game, please see below.
GamesCampus also publishes Shot Online and Drift City.
GAMESCAMPUS DEALS IN NEW BROWSER TITLE: FULPOT POKER

Successful Mobile Game Moves Into Global Marketplace

Sunnyvale, Calif. (March 20, 2013) – Leading online game publisher GamesCampus (www.GamesCampus.com), today reveals an ace up their sleeve and launches FulPot Poker, now available to play inside your browser from anywhere in the world! The most popular poker title has now gone global, It's time to ante up now at www.gamescampus.com/events/playholdem

Fulpot Poker offers players up to 40% Rake Back bonuses, in your browser! With – multiple table sizes, the sky – or your chip pile – is the limit. Play on tables with players of equal experience and skill, participate in tournaments, and much much more.

"We know how challenging it is to move into a global marketplace, and we're pleased to bring FulPot Poker to players around the world," said Hubert Yee, Head of Marketing at GamesCampus. "We'll be kicking things off with a huge poker party that players won't want to miss."

To celebrate the arrival of Fulpot Poker, GamesCampus is giving away a bevy of Campus Credit (CC) awards for participating players. The first 500 players to play from March 20th to March 21st at the tables will be awarded a 500 CC bonus for their first hand. Plus daily attendance rewards will be available March 21st to March 31st, where players who deal into at least ten hands can receive up to 10,000 CC daily (a $100 USD value)! This is all on top of the Chip Leader event going on from March 21st to March 31st; weekday winners will receive up to 5,000 CC (a $50 USD value), with weekend winners receiving up to a whopping 10,000 CC!

Texas Hold'em is a variation of standard poker; with four opportunities to bet instead of the standard two, it has more opportunity for strategy and psychological warfare than standard poker. Two cards are dealt face-down to each player, then five community cards divided into the flop, turn, and river are used to create the highest hand. Players can check or bid after each card is revealed. Invented in Texas in the early 1900s, it was introduced to Las Vegas in 1967 and began to gain interest outside of Nevada in the 1980s. Now at least one billion players are online playing poker, many of which are on FulPot Poker!
Next Article
The curriculum prepares high school students for careers in the games industry.
by MissyS
Ironclad Tactics follows the story of two friends who have built ironclad robots. Although the robots are quite basic models and yet to be tes...
by DizzyPW