Theta Network Partners with DLive's Streaming Platform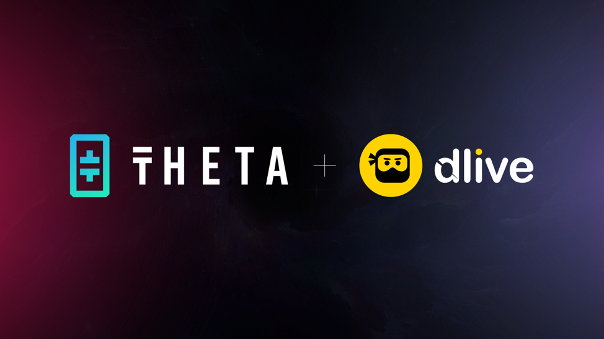 DLive, the upstart video streaming platform has grown to more than five million monthly users in its first year. With that in mind, Theta Labs announced that the Theta Network will be incorporated into the DLive system, adding its blockchain video infrastructure protocol. This will work with DLive's platform to enable peer-to-peer video relaying of all DLive content, and token rewards for DLive users.
DLive is preparing to take on YouTube and Twitch with a decentralized, collectively-owned video content distribution system that cuts out the middleman to more fairly compensate content creators. The partnership begins with Theata's peer-to-peer streaming protocol being incorporated in the DLive platform on both desktop and mobile devices. DLive users can earn token rewards, with further collaboration also in the works. This includes content syndication between SLIVER.tv and DLive, cross-promotion and other ways to leverage the combined 8 million users.
Wilson Wei, CEO of Dlive's parent company Lino talked about the recent announcement:
The DLive platform has grown tremendously in 2019, but with that comes fast-rising content delivery costs. By adding Theta Network to our video infrastructure we can reduce those costs by 50% or more, making DLive platform growth more sustainable and at the same time adding a new way to engage our users with token rewards. This is how we can grow from 5 million to 50 million monthly users, and we're excited to explore long-term strategic opportunities between Lino and Theta.
Next Article
North America-based Wizards will be able to set up a guild, move into their guild house and prepare that house for the new Raids feature.
by MissyS
It wouldn't be fair to actively review a game that uses a codebase from 2007 and was re-released on mobile in 2018.
by Ragachak
Humanity embraces its next evolutionary phase while an existential war is waged on an unprecedented scale across the galaxy: at this year'...
by Mikedot