FreeJack multiplayer demo now available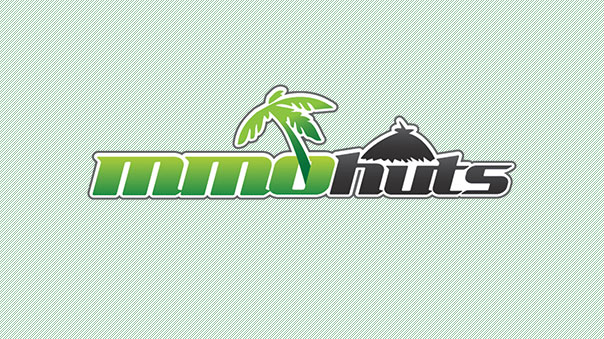 In preparation for open beta on October 1st, FreeJack has released its seven day (September 10th through 17th) multi-player demo.
The demo allows players to not only play before the open beta release, but also reveals new content that was previously unavailable in closed beta.
FreeJack is a free-to-play parkour racing game, featuring several characters, clubs and clans, many maps, and much more. It is published by Game Bridger Entertainment (Gamerkraft).
FreeJack Gameplay Screenshot

The Original Press Release:
MULTIPLAYER DEMO FOR PARKOUR RACER, "FREEJACK", RELEASING SEPTEMBER
10th, 2010 

Don't Miss This Exclusive Chance to Play FreeJack Prior to Its Open
Beta Release! 

Toronto, CANADA- September 9th, 2010-Game Bridger Entertainment, a
global publisher and distributor of interactive online entertainment
media, announced today an early demo of its highly-anticipated
free-to-play parkour racing game, FreeJack. Starting Friday, September
10th, 2010 at 13:00 EDT (18:00 BST) players will have the opportunity
to play FreeJack early and preview new content to be released as part
of its upcoming open beta on October 1st, 2010.  Visit
http://freejack.gamerkraft.com for information on how you can demo
this stylish parkour racing game!  FreeJack is available to both North
American and European players. 

"The response to FreeJack thus far has been overwhelming," said Matthew
Denomme, Marketing Manager at Game Bridger Entertainment, "closed beta
participants and new players alike simply could not wait for a chance
to play FreeJack, so we have obliged by offering this exclusive
opportunity to demo the game prior to its official open beta release
on October 1st, 2010." 

All players are welcome to download the game and try it out from
September 10th to September 17th, 2010. Players can download the demo
version client at: http://freejack.gamerkraft.com. 

FreeJack is a free-to-play parkour racing game for Windows PCs
supporting Windows XP, Windows Vista, and Windows 7. Players race
head-to-head across the urban metropolis of New Jack City in
high-octane foot races, bustin' stylish flips and tricks to increase
their speed and gain access to hidden shortcuts. Players can
personalize their character with fresh outfits and running gear and
even customize their own unique in-game living space with cool
furniture and accessories to show off to friends! FreeJack also
supports online leaderboards, a club/clan system, in-game friends
lists, and more! FreeJack is launching its open beta in October 2010
from GamerKraft. GamerKraft. Play Free.

FreeJack is free to download and play. Visit the official FreeJack
homepage at: http://freejack.gamerkraft.com.     

For more information about the GamerKraft free-to-play games platform
please visit: www.gamekraft.com.
Next Article
The TOME: Immortal Arena development team will livestream KIXEYE's upcoming brawler MOBA this weekend for a good cause.
by MissyS
Waystone Games Overhauls their MOBA Dawngate with a massive update impacting every aspect of gameplay.
by DizzyPW