FreeJack beginning open beta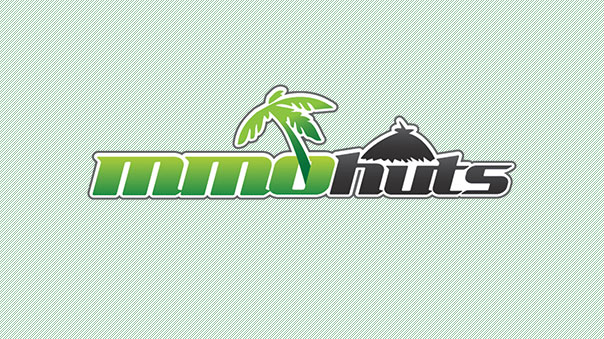 Joining the list of games going into beta for this weekend is FreeJack, which will begin its open beta testing October 1st at 1 p.m. Eastern. Special giveaways will be held to give away tons of prizes, including iPads, iPods, PSP-3000s, and Samsung 12MP Digital Cameras.
Characters created in open beta will not be wiped for release, so now's a good time to get started if you want ahead of the curve.
FreeJack is published by GamerKraft, which also publishes Priston Tale II.
FreeJack Gameplay Screenshot
Source:
PARKOUR RACING GAME, "FREEJACK", STARTS OPEN BETA OCTOBER 1st, 2010 at 13:00 EDT

Sign Up Before October 4th, 2010 for the Chance to Win an Apple iPad and Other Great Prizes!

Toronto, CANADA— September 30th, 2010—Game Bridger Entertainment, a global publisher and distributor of interactive online entertainment media, announced today that the open beta for its highly-anticipated, free to play parkour racing game, FreeJack, will begin on October 1st, 2010 at 13:00 EDT. To celebrate the release, Game Bridger Entertainment is hosting a special contest with great prizes like an Apple iPad, Apple iPods, Sony PSP-3000s, and Samsung 12MP Digital Cameras! To learn more about the FreeJack open beta and how you can win the above prizes, visit http://freejack.gamerkraft.com.

"The response to FreeJack thus far has been tremendously positive," said Matthew Denomme, marketing manager at Game Bridger Entertainment, "that's why we're extremely excited to finally release FreeJack to a wider audience of players with this open beta."

Players can download FreeJack and sign up for the open beta for free at: http://freejack.gamerkraft.com. Player characters and stats will not be erased following the open beta.

FreeJack is a free-to-play parkour racing game for Windows PCs supporting Windows XP, Windows Vista, and Windows 7. Players race head-to-head across the urban metropolis of New Jack City in high-octane foot races, bustin' stylish flips and tricks to increase their speed and gain access to hidden shortcuts. Players can personalize their character with fresh outfits and running gear and even customize their own unique in-game living space with cool furniture and accessories to show off to friends! FreeJack also supports online leaderboards, a club/clan system, in-game friends lists, and more! FreeJack is launching its open beta in October 2010 from GamerKraft. GamerKraft. Play Free.

FreeJack is free to download and play. Visit the official FreeJack homepage at: http://freejack.gamerkraft.com.

For more information about the GamerKraft free-to-play games platform please visit: www.gamerkraft.com.
Next Article
CyberStep, publisher of CosmicBreak, has officially launched C21 -Steel Battle Chronicles-.
by MissyS
Gravity Interactive has announced the open beta for their new MMORPG Maestia has offically launched.
by MissyS
Play Elite: Dangerous first on console on Xbox One, and get new content first on Xbox One.
by MissyS