Closed Beta Begins For Knight Age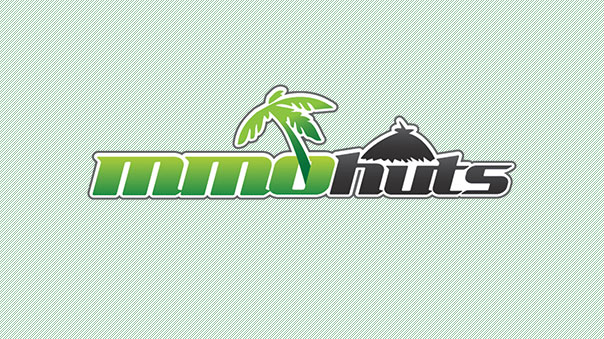 Joymax has announced the start of closed beta testing for Knight Age.
Knight Age's closed beta will run until July 17, and will include seven different events during the testing week. All closed beta testers will get a special package of items, have a chance to win a tiger mount or Pupa Eggs, epic weapons, and more. Registration and acceptance into the closed beta is still taking place.
Knight Age features mounted combat, large-scale PvP, guild sieges, a complex pet system, and more.
Joymax also publishes Silkroad Online and Digimon Masters Online.
Knight Age Gameplay Screenshot
Source:
Free-To-Play MMORPG Knight Age Gallops Into Closed Beta Testing

Launch Into Riveting Riding Action Battle For One Week Only! Registration Still Open!

JULY 10, 2012— Joymax, a leading online game developer and publisher widely known for Silkroad Online and Digimon Masters, today launched the closed beta test for their newest and most ambitious MMORPG title, Knight Age. Joymax's next online game sensation following the success of Silkroad Online, Knight Age will run its coveted closed beta test from today until July 17th. Players can register through the Joymax Portal site at http://www.joymax.com/Knight Age/ and download for free at http://bit.ly/L3gz4c or http://bit.ly/KnightAge_download1 for their first chance to play Knight Age right now!

"We've chosen to run a fast-paced, intense closed beta test so we can gather the best feedback in the shortest period of time, and use that to refine the game going into open beta," said Nam-Chul Kim, CEO of Joymax. "We've taken the lessons learned from our other flagship titles, including Silkroad Online and Digimon Masters, and applied that knowledge to make Knight Age the title that surpasses everything we've done before."

Joymax has pulled out all the stops for Knight Age's closed beta test, and will be running a total of 7 different exclusive events during the week that players won't want to miss. To name one, all closed beta testers will receive a special package of items filled with helpful goodies to kick-start their thrilling riding-action adventure. Other events will be held to provide numerous chances to win free legendary 'Pupa Eggs', a fierce and beautiful tiger mount (normally exclusive to the upcoming cash shop), an epic weapon only available during the events, and much much more.

This is all in addition to Knight Age's abundant game features, including mounted combat and a colossal PVP system pitting 50 allied knights against 50 opposing knights. In the Guild Siege Battles, the land's castles can be claimed for glory and reward. The 'Pupa' battling companion system lets you collect and nurture a cute yet deadly pet.

Knight Age's compact and action-packed closed beta test lasts for a short seven days, with the test thrown wide open to all who register at the Joymax portal. Players looking for the latest news, including exclusive contests during closed beta, can check out Knight Age Online's Facebook at http://www.facebook.com/officialKnight Age, or Twitter at @OfficialKnight Age.
Next Article
Sweet nostalgia or bitter pill? Terris takes a closer look at the free-to-play mobile game Dr. Mario World.
by NWOrpheus
"The team has created a great console multiplayer experience for fans of The Elder Scrolls," said Matt Firor.
by DizzyPW
Petroglyph is pleased to announce that today is the official global launch for Battle Battalions for PC.
by Mikedot