Free Island Creator Tool For Worlds Adrift Unveiled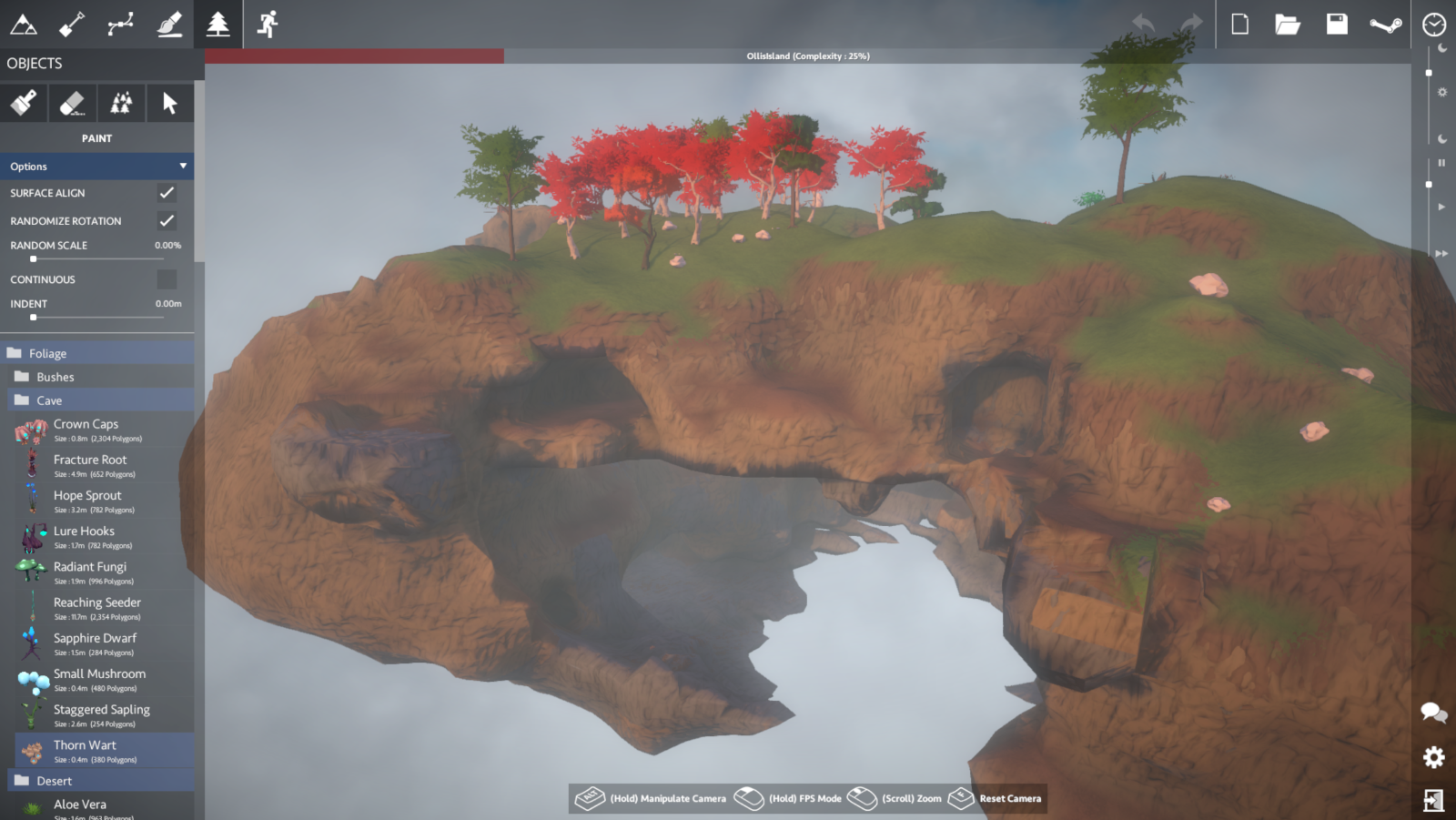 Bossa Studios, the award-winning independent developer of I Am Bread and Surgeon Simulator, today unveiled a world-first feature for a massive online game: a free tool that allows players to help design and create the universe of Worlds Adrift. Unlike traditional mods, the best designs that are submitted will feature in the final game meaning thousands of players will explore fans' creations. Starting today, players can download the Island Creator from Steam for free. They can create unique, customized floating islands and add complex architecture and topography. Once happy with their creation, players can switch across to Play Mode and explore their island from their own perspective, even using the grapple hook – all within the tool.
Today from 9am-11am PT (17.00-19.00 BST), Bossa Studios will be on Twitch for a live Island Creator Masterclass. They will showing you how to create your own masterpiece using the brand new tool, and following that they will be collaborating with viewers to create a brand new island! Fans can tune in at Twitch.tv/BossaStudios
"We're taking a huge risk by cramming so many new ideas into a single game, but if there's one concept that could transform the way games are made, this is it," said Henrique Olifiers, Gamer-In-Chief at Bossa Studios. "As far as I can remember, no game ever opened up the possibility for the community to help shape its world before it was launched. We're not talking about add-ons or mods here: these islands will help form the game world itself, meaning that our players will help us create Worlds Adrift."
Players who wish to check out the Worlds Adrift Island Creator can do so on the by visiting their official page on Steam here. Those who have the tool installed can also check out other players' islands and vote for their favorites to help determine which player-generated land masses make it into the game.
See the creator in action with this trailer!
Next Article
RF Online has launched a new server, Primus, and with it come a set of events for players.
by MissyS
Scheduled to launch this June on the Game321.com games portal, Dragon's Wrath is a horizontal, combat-based MMORPG that casts players as dar...
by Mikedot
Despite being a browser based game, Adventure Quest Worlds offers players a large array of play options.
by Guest