Flyff Version 13 Coming in June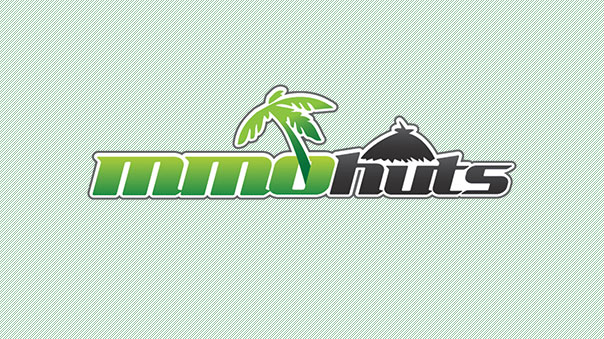 Version 13 of the popular free to play MMORPG Fly for Fun (Flyff) is scheduled for release sometime in mid June of 2009. The new version will add a new area for players to explore called Coral Island. This new area is specifically geared towards low and mid level users and offers double experience and drop rates. V13 will also add an achievement system to Flyff so players can be recognzied for their extraordinary feats. But the feature that most intersted me was player housing. After V13 is released, all players will be given their very own home to decorate!
Fly for Fun was one of the first free MMORPGs I played and I'm pleased to see it's still going strong. I wonder what they'll cook up for Version 14?
Gala Net, Inc. has announced the launch of Flyff V13, scheduled to go live this summer through the gPotato game portal. V13 will be Flyff's most comprehensive version to date.

This new version brings a slew of features that focus on the user experience and interaction in game. V13's expansive update provides for a brand new territory for players to discover, Coral Island. This island provides an area designed specifically for low to mid level users to explore and offers double the XP and double the drop rates. Players will revel in this opportunity to level up at an expedited rate and stockpile items as they do so.

Players will also see an achievement system where they are instantly recognized for their feats and accomplishments. Avid Aibatt conquistadors can now be recognized as Aibatt Hunters across their server. More of a lover and less of a fighter? Users who couple up with over 100 other players will be dubbed as Casanova! Over a 100 couplings? That's certainly an achievement indeed.

V13 will also introduce players to domestic bliss! Players can now form couples and receive special bonuses while playing together. In addition, all players will receive their very own home in game for the first time. Players can decorate their rooms as they wish, and even hold gatherings and get-togethers in their humble abode.

The most anticipated new feature in Flyff is guaranteed to be the Rainbow Race. Not only are users tested on their ability to quickly race from one area to the next, they will have to complete and solve a series of tasks and puzzles in order to win the race. The Rainbow Race can essentially be described as Flyff's very own grand scale scavenger hunt across all continents—with amazing prizes to boot. Sound familiar?
Runescape is breaking new ground on the Arc archipelago, where the very first Elite Dungeon has been opened.
by Ragachak
GameSamba today announced the beginning of open beta service for the free-to-play online strategy game, Star Trek: Alien Domain™.
by MissyS