Heroes of Newerth Launches Core Pool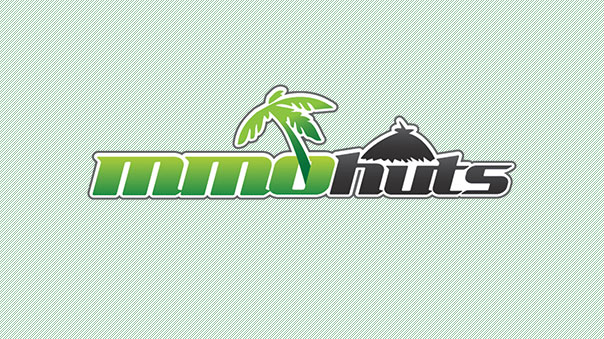 S2 Games has announced the launch of Core Pool for Heroes of Newerth, which introduces a whole new approach to the player experience.
This optional mode helps players hone their skills in a controlled setting with limited heroes available.  The mode is designed to teach new players skills they will need in other MOBA games, teaching them about skills and how to better utilize their hero's strengths and balance their weaknesses.  The company designed the mode for experienced players as well, to help them learn what their opponents can do as well.  Players can play by themselves, or with others to learn the ropes.
Heroes of Newerth "Core Pool" Gameplay Trailer
Source:
Meet the New MOBA

S2 Games Launches Heroes of Newerth: Core Pool, An All-New, Optional Game Mode, Featuring 40 Heroes. Core Pool Challenges the MOBA Genre with New Approach to the Player Experience

S2 Games launches Core Pool, an all new, optional game mode for Heroes of Newerth that helps players hone their skills in a controlled environment with a limited selection of heroes.

KALAMAZOO, Mich., Aug. 17, 2012

Today's gaming world boasts infinite digital universes and characters beyond imagination, but is that really the best way for players to learn a game? At the height of GamesCom, the world's largest games event, S2 Games today answered definitively no and declared a new approach to Multiplayer Online Battle Arena (MOBA) games with Heroes of Newerth's Core Pool. With months of development, this all-new, optional game mode offers players a controlled environment to hone their skills with 40 carefully selected heroes, rather than the current pool of over 100.

"We are always challenging ourselves to think of new ways to improve the player experience," said S2 Games co-founder and CEO, Marc DeForest. "Core Pool represents something the entire MOBA genre has been missing – a more effective way for players to learn the game and hone their skills, without the burden of learning how to play with and against new characters every few weeks."

Embodying a "less is more" philosophy, Core Pool encourages players to focus on their game and take their skills to the next level in an environment of "core" MOBA heroes. As Core Pool is an optional game mode, any player can choose the mode at any time to practice their skills, develop strategy, or just have fun playing a classic game of HoN. Core Pool also follows closely on another major change to Heroes of Newerth, a hero schedule featuring new heroes released every four weeks, instead of the previous two-week schedule.

"The games in the MOBA genre are always looking to add more: more characters, more maps, more abilities, more free stuff. Core Pool and our four-week hero schedule take a completely different approach to the way things are normally done with MOBAs, and significantly reduces the burden of knowledge, especially for new players," added Heroes of Newerth Director Pu Liu.

The most popular MOBA's each offer over 100 characters, and while variety ensures that no two games are alike, learning that many characters can be daunting for new players. Even experienced players can have difficulty keeping up with frequent new character releases. The difficulty associated with getting into a MOBA and staying current is well known and frequently lamented by gamers everywhere.

"Core Pool directly addresses the steep learning curve prevalent in all MOBA's. No other MOBA offers a controlled environment like this, and so players are struggling with learning new characters all the time, without the ability to focus on their skills," added DeForest. "Core Pool, and the concept behind it, is something the MOBA genre was missing and we're really excited to bring it to our players."

Added Liu, "Core Pool is great for both experienced and new players, as it offers a place to practice skills and try out new techniques by yourself or with your team in a more controlled game."

Also launching with Core Pool are Death Tips, brief suggestions for players on how to use their hero better while they are respawning.

Visit HeroesofNewerth.com for more details on the Core Set, the new patch, and more. Join S2 Games and Heroes of Newerth on Facebook and Twitter.
Next Article
A new feature for Escape from Tarkov called 'The Hideout' will be available during open beta testing in Fall 2017.
by MissyS
Webzen announced several titles coming to their games lineup at a Media Day today in Seoul, South Korea.
by Ragachak
Reto-Moto has just released a new update for Heroes & Generals, nicknamed 'Rommel' and this time they have primarily focused on ...
by Mikedot