Aeria Games opens up Closed Beta Registrations for DragonSky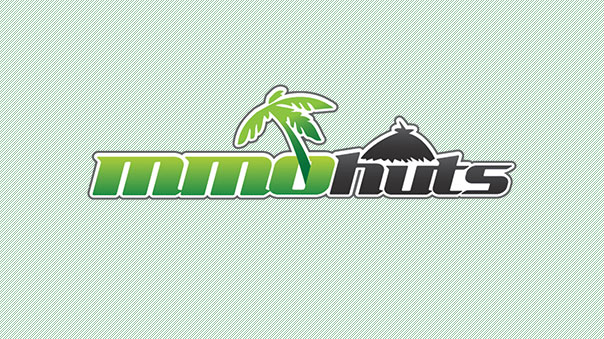 Aeria Games, the publisher of several free to play MMORPGs including Project Torque, Shaiya, Last Chaos Megaten, Twelve Sky and several others announced its newest game Dragon Sky, as well as the brand new DragonSky website. The closed beta for Dragon Sky is scheduled to start in May. Now the closed beta sign-up is available, so do check it out if you're interested in the game.

About DragonSky:

DragonSky is a martial arts MMORPG. Set in ancient China, the Soul of the Dragon face off against the Heart of the Tiger. These two factions fight against each other in a constant battle for supremacy.

DragonSky is a modern, fast-paced action game with a ton of features including crafting, bounty hunting, massive PvP battles, guild commitments, and more. Be immersed in a fantastic world with some of the most beatiful environments seen in an MMO as you adventure through an evolving story.

Key Features:

Dueling System – Test your skills and strength against other players, or settle a score in a duel. Defeat opponents to increase your Honor Score.
Evolving Story Quests – Accomplish the many quests in DragonSky to prove that you are a mighty warrior. Evolving Storyline that changes and develops as you level up and become a stronger fighter.
Guild Rankings – Battle for guild supremacy in the organized Guild Vs. Guild battles. The battles are designed to test the teamwork , skill and strategy of your guild against that of another.

Auction House – Auction Houses serve as a trading center for buying and selling goods to other players. Sellers can post up items for sale in the auction house. And buyers can search the auction house for items and weapons and bid on them.
Crafting – Gather resources, find lost instructions, and put together your very own equipment.

Rival Factions

Those that fight for the Soul of the Dragon practice the Dragon style. The Dragon are relentless survivors that can decimate entire battlefields. Join the Dragon Souls and become a legend among men.

Those that fight for the Heart of the Tiger practice the Tiger style. The Tiger is a fierce opponent that is as agile as it is deadly. Join the Tiger-Hearted and strike fear into the heart of your enemy.

PvE

Intuitive quest design which leads the player along an evolving storyline as you level up, and become a stronger warrior. Hundreds of captivating quests to complete, tons of objectives to accomplish and so many exciting and beautiful lands to explore, you will never run out of things to do.

PvP

There is a complex and rewarding system of Dueling in DragonSky. Duels not only allow you to test your fighting abilities against other players, but each win gives you honor which is used to gain new items and weapons.

Guilds can challenge other guilds in the Guild battle feature. A guild must be able to work together, and execute strategies to dominate in this exciting feature.

The two factions are also at war, and there are many opportunities to defend your faction against it's enemies.
Next Article
Wargaming's TCG, World of Tanks Generals, is now available in Closed Beta for iOS (iPad 2 or higher).
by MissyS
Here Be Monsters, the MMO for iPad from Gamesys, launched worldwide today after a successful beta period in the UK and Canada.
by Mikedot
Netmarble announced that IDEA (working title) is targeted to launch in South Korea this July with a North America release to follow.
by MissyS