Flyff V13 to be Released Soon. Many new features!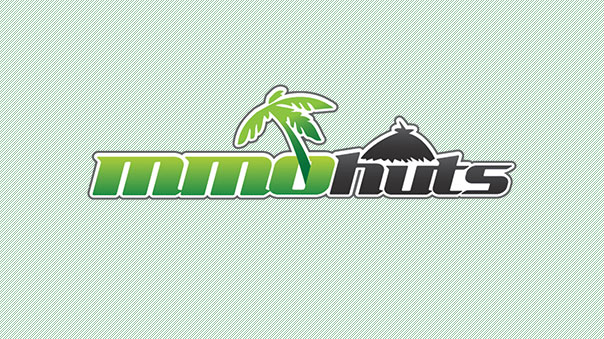 Looks like the folks over at Gpotato will be adding even more content to their popular Fly For Fun game this summer. The upcoming 'v13' is expected to be released in the coming weeks and will introduce many new features to the game. The most notable features include Player Housing, a couples system, Coral Island [New land mass] and Rainbow Race. Player Housing is a bit self explanatory, while the couples system does sound a bit interesting, but I'm not sure what all the hype about 'Couples' are in MMORPGs, as we all know that a lot of female characters in MMOs are just old men =). Rainbow Race will be a weekly 'racing' event between players on their flying mounts with mini games and rewards. Lastly, Coral Island is another land mass that's well worth exploring. The recommended level for adventuring there though is 43-69, but the beauty of Coral Island is that experience gain there is 180%, so Coral Island will be well worth checking out. The expansion is set to release somewhere during the end of May, but may be delayed.
Official Descriptions of Features:
Coral Island – The beauty of this island is surpassed only by the dangers that lie within. Clear blue waters skirt white sandy beaches lined with palm trees and the wreckage of lost ships. Monsters that inhabit Coral Island are all mutated creatures from the depths of the sea. They are deadly dangerous but offer double the amount of experience and double the amount of drops of normal monsters when killed.

Housing System – FlyFF is on the verge of bringing all its players one step closer to the American Dream. How? Well, we're going into the virtual real estate biz and that means all our players are going to become homeowners in our brand spanking new Housing System! In Version 13, everyone gets their very own apartment (a.k.a. pad, flat, condo, crib, abode, dwelling, domicile or whatever else you want to call it) in the game for the first time! They can decorate it, trash it, reorganize it, and then invite their friends over for a housewarming party.

Couples System – In Version 13, FlyFF adds yet another reason why two heads are better than one, and it's called the Couple System. Two player characters of opposite sex can choose to become a "couple" by mutual agreement. Once these two characters form that bond, let no one tear it asunder. Player characters that have entered into such a partnership will receive special benefits and bonuses as a result of their commitment. The more the "couples" play together, the stronger the bond becomes. The longer the relationship lasts the greater the rewards received.

Rainbow Race – In Version 13 FlyFFers get another reason to Fly For Fun and it's called the Rainbow Race! For the first time in FlyFF's history, users will get to race each other using their flying transport of choice, whether it be broomstick, flying carpet, sword board, or meteo bike. Slow pokes need not worry, because speed is not the only factor to winning this particular race. Rainbow Racers will have to overcome various mini-games and puzzles along the way to the finish line. Do you have what it takes to win?
GPotato is a reputable MMORPG Publisher in North America. GPotato also publishes Luna Online, Rappelz, Upshift Strikeracer, Corum Online and Tales Runner.
Next Article
Rise of Incarnates will be heading into closed beta in early August. Find out how to sign up!
by MissyS
Kill3rCombo has introduced a new gameplay system for Elsword Online.
by MissyS
So 2015 has come and gone, and Digital Extremes closed out another successful year for their highly praised F2P co-op title: Warframe.
by Mikedot