Fists of Fu Open Beta Announced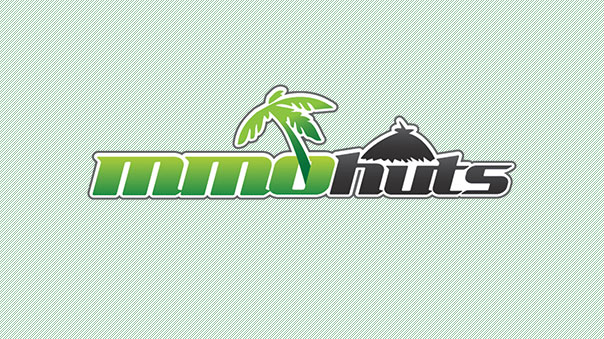 Outspark's light hearted beat-em-up MMORPG Fists of Fu is entering open beta testing soon! Sometime in early September 2010 Fists of Fu will open its doors to the general public for this final round of testing. The open beta is scheduled to last until the end of September and should transition to full shortly after.
Fists of Fu shares some similarities with other brawler MMORPGs like Dragonica Online, Dungeon Fighter Online, and the 3D Divine Souls. But the game it reminds me of most of all is Ntreev's Grand Chase. All make heavy use of instancing and have action oriented combat. Grouping up is optional, but strongly encouraged in this genre since it makes the stages much more enjoyable. There are three base classes to choose from in Fists of Fu including the Fighter, Magician, and Archer. Learn more about the game on the MMOHuts Fists of Fu page which includes screenshots, videos, and a details review!
Full Release:
Dear Fists of Fu Fanatics,

Thank you for all your patience! We are happy to announce that the Open Beta for Fists of Fu is coming in September! Let us know what you're hoping for on the forums, and be sure to let your friends know so there can be MAXIMUM FU!

We'll have more announcements and information soon, but in the mean time, Do the Fu!

…
"Fists of Fu" is getting primed up for open beta from September 9th – 22nd. Fists of Fu is a free-to-play, hilarious action-adventure featuring a beat-em-up multiplayer storyline, and anime style graphics, and an immersive 3-D environment. Join your friends to take on the evil Monster King and his armies. Master dozens of skills as you learn the martial arts of the Fighter, Magician, and Archer classes. Use your deadly combos and special moves to beat up your friends in Player vs. Player battles, and challenge PKers for rare items.
Next Article
Joymax announces the limited return of lucky boxes, plus January's avatar costume, for Silkroad Online.
by MissyS
Entropia Universe celebrates the love of two of its players, married recently after a relationship that began in game.
by MissyS
JamesBl0nde is now live on Twitch.TV with a special look inside recent updates for Dirty Bomb, Nosgoth, SMITE, and Unreal Tournament. Catch th...
by JamesBl0nde