Firefall Launches Official Weekly Manga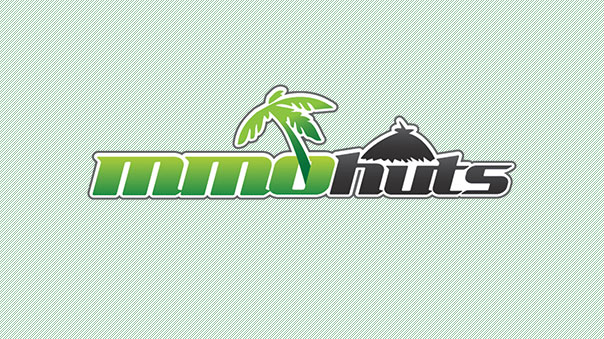 Red 5 Studios has officially launched Firefall's official manga series, Firefall Affinity.
Firefall Affinity is written by Orson Scott Card and Emily Janice Card, and is illustrated by UDON Comics. The story features a rebellious 17-year-old girl named Pilgrim, and begins just before the Arclight Incident that unleashes the Melding.
The manga begins today with a two page release, and each week will release two more pages. The story will be built up to an 80-page manga by the end, carrying its weekly releases into 2013.
Source:
RED 5 STUDIOS LAUNCHES THE OFFICIAL FIREFALL MANGA




Weekly Issues to Rollout Through 2013




Laguna Hills, CA – June 5, 2012 – Red 5 Studios™ today announced the release of a new manga series based on its highly anticipated open world sci-fi action shooter, Firefall. Penned by Orson Scott Card and Emily Janice Card with artwork provided by UDON Comics, Firefall Affinity begins today at: www.firefallthegame.com/manga

Firefall Affinity is a sci-fi journey through a bleak, apocalyptic vision of future Earth. As a prequel to Firefall the game, the manga begins just before the catastrophic "Arclight incident" unleashed the Melding upon the planet. Readers will follow a rebellious, seventeen-year-old "gifted" girl named Pilgrim, who's struggling to come to terms with her growing power as she attempts to survive the most devastating event to ever hit humanity.

Orson Scott Card, Emily Janice Card, Mark Kern, and Adam McMahon discuss the manga's creation in the official announcement trailer here: http://youtu.be/zZjdJKVtxG0

"We have a very deep and intriguing story to tell with Firefall and fans are finally going to be able to dive in this year," said Mark Kern, CEO of Red 5. "The manga is a way for us to flesh out Firefall's universe and key characters, to set the stage for what players will be doing, and why, in the game. It's going to be a thrilling ride, with twists, turns, and all-around great storytelling that sci-fi fans have come to expect."

The first two pages of Firefall Affinity are now live and ready to read. Red 5 Studios will be adding an additional two pages per week, building up to more than 80 pages before the entire story has been told. Fans can continue to follow the manga at www.firefallthegame.com/manga as it's unveiled this year.

Firefall is currently in the first stage of its exclusive, invite-only beta – planned to rollout during 2012. Players can sign-up for the chance to be invited into the beta and meet Firefall's enthusiastic community at the official homepage: http://www.firefallthegame.com/home
Next Article
Free Reign Entertainment today announced Shattered Skies, a new open world survival looter shooter game.
by MissyS
The development team, Keen, has been working on Portal Knights for a few years now and it really shows.
by Zelus
Valve has launched Dota 2's 7.00 Update. This massive end-of-year update ushers in a new season, with a new hero as the mascot.
by MissyS