Final Fantasy XIV: Numerous Events Begin in Celebration of 4th Anniversary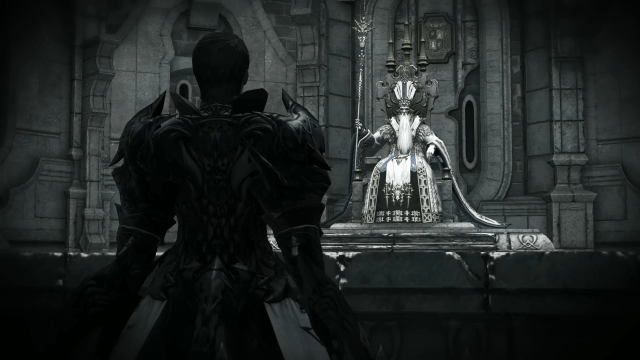 It's amazing to see how far Final Fantasy XIV has come since 1.0 and the inevitable release of "A Realm Reborn". And with the fourth year anniversary coming close, Square Enix is celebrating with their community with a variety of events to thank their fans for years of incredible MMO action. To kick it all off, There will be a special fourteen hour livestream (September 1st through 2nd) which includes the 38th installment of "Letter from the Producer LIVE", chat sessions with the developers and other special guests, and in-game challenges being tackled by the Final Fantasy XIV team! Are they skilled enough to conquer what they've created? Find out! Players can also look forward to a Patch 4.1 preview, where Yasumi Matsuno (FFXII/Tactics0 will join Producer/Director Naoki Yoshida to discuss the upcoming "Return to Ivalice" raid. Matsuno will write the scenario for the raid as a special guest, and as the man behind the world of Ivalice, they will be a welcome addition to the team for this alliance raid.
This past year has been full of memorable moments," said Naoki Yoshida ahead of the stream. "From Fan Festivals in Las Vegas, Tokyo, and Frankfurt, right through to the launch of Stormblood, we have been honored by the continued support of our players and are overjoyed to share this occasion with them. I wanted to thank our entire community, which has now reached 10 million Warriors of Light, for supporting us this far—here's to even more exciting things to come!"
"The Rising" seasonal event is en route, as well as the "Mega Mog Station Sale" runs through September 26, and features discounts of up to 30% on a nice range of items and at Pax West, there will be a Final Fantasy XIV panel with their localization, headed up by Koji Fox. This will be on September 2nd, from 1-2pm PT, and he'll answer player questions on lore and localization. Interested parties can watch it on their official Pax Twitch Channel.
Erebus: Travia Reborn is inching closer towards release. The Outspark staff has announced that closed beta testing will start on September 1, ...
by Guest
New World is a big deal right now. But will New World last? Let's consider the arguments for and against it standing the test of time.
by JFogerty
Developer Silver Style Studios has expanded Herokon Online, adding the Bodir Valley, once ruled by the mysterious priest-kings, and Daspota, t...
by Mikedot