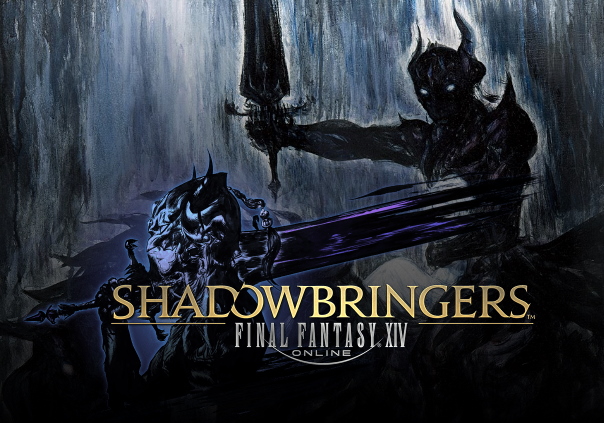 Final Fantasy XIV is a subscription-based, pay-to-play MMORPG from Square Enix based on the Final Fantasy franchise. Taking heavy inspiration from its predecessor, Final Fantasy XI, FFXIV offers characters the ability to take on a massive world with deep storylines, monsterous progression, and multiple classes and professions that can be switched between on a single character. Quests, instances, crafting, mounts, and much more are all available in this big-budget title.
Story
A calamity has devastated the world of Hydaelyn, but her people rebuild, forging a new future day by day. Threats from the beast tribes, who summon terrible beings known as Primals, are overshadowed by threats from the Garlean Empire, which would seek to bring all of Eorzea under heel. It will take a champion chosen by the star Herself to save the world.
Features
► An expansive storyline with the player's character as the central hero
► Over a dozen classes across combat, crafting, and gathering disciplines
► Expansive multiplayer content including dynamic world events, 4-player dungeons, 8-player raids, and 24-player alliance raids
► Optional content including the famed Golden Saucer, Chocobo Raising, Deep Dungeons and more
Races:
► Hyur, Miqo'te, Elezen, Roeadyn, Lalafell, Au Ra (Heavensward), Viera (Shadowbringers), Hrothgar (Shadowbringers)
Classes:
► Core: Archer/Bard, Gladiator/Paladin, Lancer/Dragoon, Marauder/Warrior, Pugilist/Monk, Conjurer/White Mage, Thaumaturge/Black Mage, Arcanist/Summoner/Scholar
► Heavensward: Astrologian, Machinist, Dark Knight
► Stormblood: Samurai, Red Mage, Blue Mage
► Shadowbringers: Gunbreaker, Dancer
► Disciples of the Hand (Crafting classes): Alchemist, Armorer, Blacksmith, Carpenter, Culinarian, Goldsmith, Leatherworker, Weaver
► Disciples of the Land (Gathering classes): Botanist, Fisher, Miner
Expansions
►Heavensward: The hero journeys to the city of Ishgard and surrounding areas to attempt to mend the rift between man and dragon. Adds Astrologian, Machinist, and Dark Knight classes, plus the Au Ra race.
►Stormblood: The hero looks to liberate not one but two lands from Garlean rule. Adds Samurai, Red Mage, and Blue Mage classes.
►Shadowbringers: The hero journeys to a new world to save it from complete annihilation – and discovers machinations beyond everything they've known before. Adds Gunbreaker and Dancer classes, and Viera and Hrothgar races.
Microtransactions: Yes; optional items include cosmetics, mounts, emotes, level jump potions, and story jump potions.
Status: Released
Release Date: Aug 27, 2013
Business Model: Subscription
Developer: Square Enix
Publisher: Square Enix
Category:

Stand-alone

Genre(s):

3D, MMO, Adventure, RPG, Fantasy

Platforms:

PC, Steam, PS3, PS4


Editor's Score: 4/5

Pros:

+Wide range of classes and professions to choose from.
+Massive world with tons to do.
+High production value.

Cons:

-Subscription fee required.
-Lacks innovation.



Recommended System Requirements:

OS: Windows 7 / 8 (64-bit).
CPU: Intel Core i5 or better.
RAM: 4GB
GPU: NVIDIA Geforce GTX 660, AMD Radeon HD 7950, or better.
HDD: 20GB




Also available on PS3 & PS4



Description: The fourteenth game in the main Final Fantasy series and the second MMORPG after Final Fantasy XI. The game takes place in the fictional land of Eorzea, amid rumors of a possible invasion by the Garlean Empire from the north.
OnRPG and MMOHuts have partnered with Aeria Games for a special Aura Kingdom NPC naming event in preparation for the incoming beta testing! No...
by DizzyPW
Savior Saga: Idle RPG is now available on iOS, alongside the brand-new guild system that was implemented to welcome new players.
by Ragachak
As is, there's no reason to play 9mm Online over more established MMOFPS game like Alliance of Valiant Arms or Sudden Attack.
by Guest