Final Fantasy Brave Exvius – Developer Interview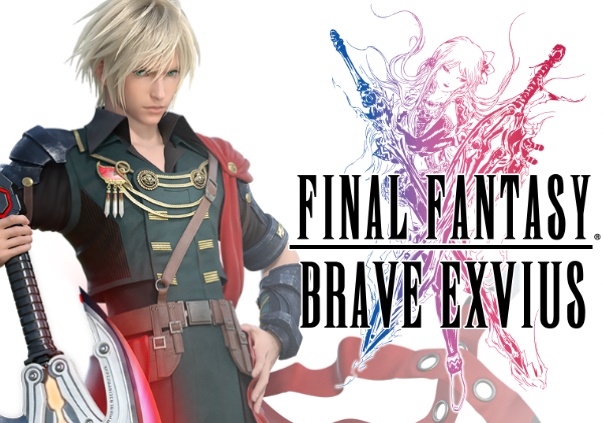 We recently had the opportunity to chat with a pair of Square Enix developers on their mobile free-to-play title, Final Fantasy Brave Exvius.  Kei Hirono (Producer, FFBE) and Hiroki Fujimoto (Producer, FFBE Global Version) answered some of our questions about the game and its progress in the past few years. It was a pleasure to speak with them on how Final Fantasy Brave Exvius has gone, the challenges, and what the future holds for this particular mobile title.
Final Fantasy Brave Exvius is not the only mobile title developed by Square Enix. Have any lessons been learned from the successes and failures of other Final Fantasy mobile titles?
Kei Hirono: SQUARE ENIX has sent out various mobile titles into the world thus far. We've learned from each of them, so we don't necessarily consider whether each of these is a success or a failure.
FFBE allows you to actively explore dungeons and towns like a classic RPG title, which is a rare experience in a free-to-play mobile title. What inspired this design decision?
Kei Hirono: This game initially arose from the respect we felt toward the early titles in the FINAL FANTASY series. The visual expressions found in the FINAL FANTASY series have a history, from the pixel art that was used from FINAL FANTASY I through FINAL FANTASY VI, to the 3D CG art in FINAL FANTASY VII and on. We design the present game with the series' history in mind and aim to create a game experience that shows what it might look like if the series as a whole had continued using the pixel art of FINAL FANTASY I through FINAL FANTASY VI. This led to the game design where players can explore towns and dungeons, an element that is common in classic RPGs but hasn't been done by anyone in mobile games.
There are two versions of the game – Japan (JP) and Global – which have some different mechanics and units. What led to this decision, and how does the team manage two separate game versions now?
Hiroki Fujimoto: The Global version was released about eight months after the JP version. Because the JP version is ahead, Global version players are able to gain information from the JP version ahead of time. With that in mind, we decided to implement Global Original units and systems in hopes of providing fresh new fun to the Global version players. Generally, the operations and development teams working on the JP and Global versions are separate from each other. Of course, there's a constant exchange of information between the teams. After all, our desks are right next to each other in the office!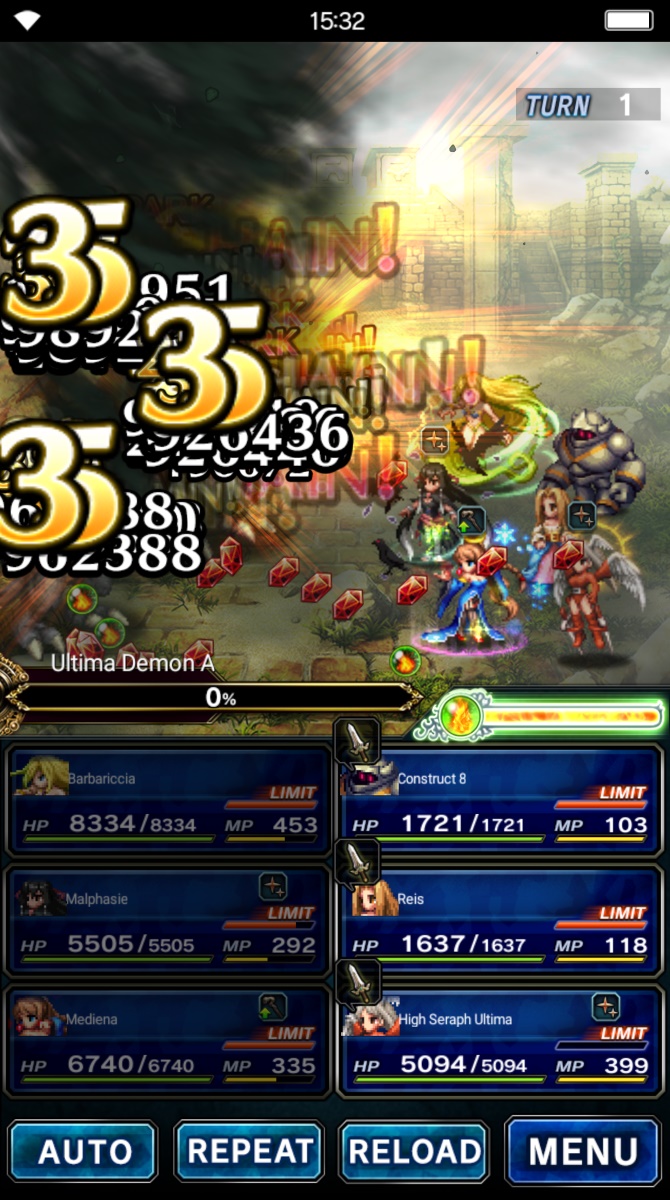 A recent FFBE event has players visiting Nelveska Temple.
FFBE's story is expansive and original. What's it like creating an ongoing original story for a mobile title while keeping true to the Final Fantasy brand?
Kei Hirono: We take pride in the fact that the lore and story we create are original and specific to FFBE. As such, receiving this sort of reaction to the game's story makes me very happy. In creating this title's story, we try not to overthink the FINAL FANTASY series. That said, we consider how our individual staff members felt while playing games in the FINAL FANTASY series thus far, as well as any memorable keywords and feelings that have stayed with them over time, and we make a conscious effort to try to embody these aspects in this game. I think these elements form our team's personal perception of FINAL FANTASY, which in turn shapes the original world specific to FFBE.
Has there been any thought to expanding PvP beyond the Arena system?
Hiroki Fujimoto: Though this is something we're considering, no decisions have been made as of this time. If such a thing were to be created, we would inform the players before it was implemented.
Final Fantasy Record Keeper has a unique raiding system which allows players to bring their heroes together to tackle bosses live. Could such a cooperative multiplayer experience make its way to Brave Exvius?
Hiroki Fujimoto: This is another feature we're considering, but again, nothing has been decided. I will say, however, that we are considering new systems through which FFBE players can continue to enjoy the game – I hope you'll look forward to them.
What do players have to look forward to in the coming year?
Hiroki Fujimoto: The JP version will celebrate its fourth anniversary in October, and the Global version will celebrate its third anniversary in June. I think we'll be able to share some sort of new information at the anniversary events. For the Global version specifically, I want to increase our opportunities to visit and meet players around the world so that we can express our gratitude to them and have fun together in person. We hope you won't mind if we visit your local areas, and if we do, we hope you'll come hang out with us!
International game publisher NEXON Korea has announced its brand-new strategic trading card game (TCG) Mabinogi Duel for iOS and Android as on...
by Mikedot
Sony Online Entertainment has announced that one of its last pay-to-play games, Vanguard, will go free-to-play this summer.
by MissyS
Perfect World Entertainment is preparing to launch Reborn for Rusty Hearts.
by MissyS