Kwaan: New Adventure Game by Ankama Coming to Steam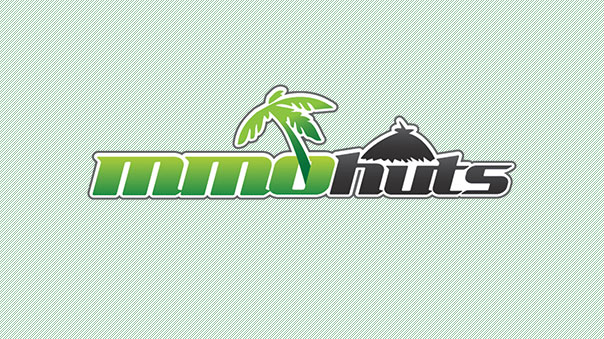 ANKAMA announced the release of the Early Access of KWAAN on Steam: an original blend of sandbox virtual world and exploration adventure. More than simply gaming, KWAAN is a cooperative poetic online experience where the player and his tribe evolve in an exotic environment, trying to please a sentient tree known as Kwaan, and ultimately, the prevent the world from drowning in its tears.
Kwaan is a mix of a point'n'click adventure, sidescrolling platformer, role-playing game and pixel art editor – all appealing to players' creativity. Mutual aid and the respect of nature are key elements in this living, joyful and engaging virtual world. Players take the role of Dwaals, inhabitants of a remote island, worshipping a myriad of animals and living with them in a peaceful exotic world. But one morning, as the prophecies foretold, KWAAN appears. And KWAAN has mood swings… Beware making KWAAN sad, for it could spell destruction and bring about the end of the world… (and of the server!)
To find out what KWAAN's purpose is and to keep it happy so it won't flood the world, players will have to develop its branches, perform rituals, discover new landscapes, summon animals and craft flowers, cupcakes or even constellations, meditate, dance… Every action of the tribe will have an effect and help unveil a mythical story full of surprises.
Developed by industry veterans Maxime Plantady (technical director), David Calvo (creative director), Gary Lucken (art director) and David Kanaga (music), KWAAN will lead you through a mesmerizing journey where your choices can either save the entire world or lead to a terrifying end.
KWAAN is available on Steam Early Access for 6.99 Euros in English and French. For more info, visit http://store.steampowered.com/app/336790/
Next Article
Aventurine has been hard at work releasing a new update for Darkfall Unholy Wars, as well laying out a roadmap for upcoming updates. The first...
by Mikedot
Zelus goes to a Teoi-Tecmo event and brings back some juicy info on Toukiden: Kiwami.
by Zelus
WEBZEN, a global developer and publisher of free-to-play games, has expanded into mobile game publishing and is actively seeking new titles.
by MissyS