Fantasy of Swords begins open beta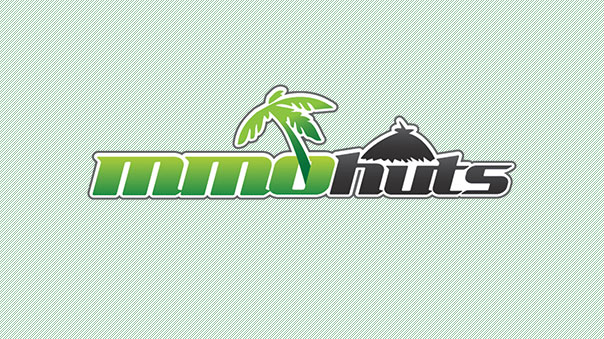 Fantasy of Swords has now launched its open beta, allowing any player interesting in trying the game to do so without getting a beta key. There will be several giveaways each week, including special rewards for the top five players.
Fantasy of Swords features market trading, pets, player housing, item enhancement, crafting, guilds, marriage, and more.
Fantasy of Swords is published by LeKool, which publishes six other MMOs includingLord of Gaes, Legends of Xian, and Dragon's Call.
Fantasy of Swords Gameplay Screenshot
Source:
Lekool Launches Fantasy of Swords Open Beta

Fantasy of Swords comes out of closed beta March 15th

LeKool, a browser-based game publisher based in China, is proud to announce the open beta launch of its new MMO, Fantasy of Swords.  Already a publisher for 6 games including Caesary and Dragon's Call, Fantasy of Swords will be LeKool's 7th published MMO in less than a year.

Coming out of Closed Beta this March 15 at around 6:30 PM, Fantasy of Swords is a browser-based MMORPG that showcases many features of any typical MMORPG including a pet system, market trading system, as well as a house system.  Other features include item enhancing, an email system, a production system, a treasure rewards system, and much more.  Players can expect the guild system as well as the cash shop system to be open upon launch of open beta as well as more features.

This will be the first localized version of Fantasy of Swords published into the North American market.  Players who have beta tested the game have already expressed their excitement about the upcming open beta release.  Frank Yuan, Director of Business Development, expressed his excitement regarding the open beta launch saying "We are very happy to release the Open Beta of Fantasy of Swords to the US market. We have received very good feedback from our beta testers about this game, especially about its unique battle system, pet system and marriage system. We expect more gamers will find this game addictive. We also prepared a series of events for the Open Beta. We are also giving away $100 cash per week to one of the top 5 players.  Please give it a try. " You can view the the list of Open Beta events from   here.  This will be LeKool's 7th MMO launching into Open Beta since LeKool first released Caesary into Open Beta in late 2010.

For those players out there who want to join the game, register on the official Fantasy of Swords website.
Next Article
Wartune is a fun, casual, and easy to pick up game. You just log on, and get started.
by Guest
The expansion changes a lot the gameplay in Siege Online making it easier and more accessible to mid-casual players. It improves the level des...
by Mikedot