Family Guy Online announced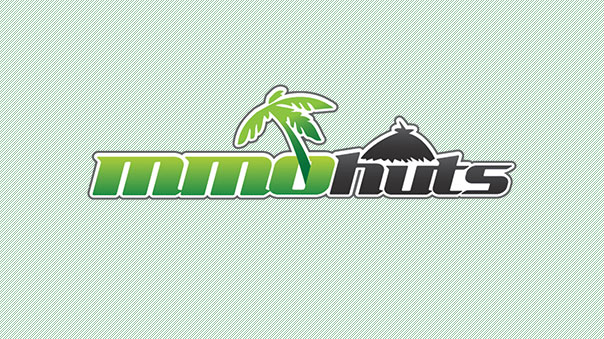 20th Century Fox has announced that they will be producing Family Guy Online, a free-to-play browser-based game based on Family Guy. The game will debut at Comic Con International.
Family Guy Online will be based on the Unity Engine and feature content written by the show writers, and allow single and multiplayer gaming while adventuring in Quahog.
Fox is partnering with Roadhouse Interactive to produce the game, which will begin beta later this year.
Source:
20th Century Fox Announces "Family Guy Online" Game
Fox Enters into the Free-to-Play, Browser-Based, Multiplayer Online Game Segment;
Character Creator to be Unveiled at Comic-Con; "Mayor of Quahog" Adam West to Make Comic-Con Appearance at Fox Fanfare Booth

LOS ANGELES, July 20, 2011 /PRNewswire/ — 20th Century Fox today announced its groundbreaking and Emmy Award-winning animated television series, Family Guy, will now become an interactive online experience with Family Guy Online, a free-to-play, browser-based, 3D multiplayer game launching in open beta later this year.

Beginning today at the game site, www.familyguyonline.com, Family Guy fans and gamers everywhere can get their first exposure to the game by creating and customizing their own game character, which they will immediately be able to post on their Facebook page. Family Guy Online will also have a major presence at Comic-Con International 2011 this week, where Comic-Con attendees will be able to visit the Fox Fanfare booth on Preview Night, Wednesday, July 20, from 5:30 p.m. to 9:00 p.m. or on Saturday from 9:00 a.m. to 10:30 a.m. to create and customize their own characters. Additionally, Family Guy's Adam West, who provides the voice of "Adam West, Mayor of Quahog", will make a Comic-Con appearance signing limited edition Comic-Con Family Guy Online posters for fans at the Fox Fanfare Booth on Saturday, July 23, at 9:30 a.m. PDT.

Set in a 3D virtual Quahog, Family Guy Online lets players interact with the actual Family Guy characters – from the Griffins to Greased-Up Deaf Guy. The game is designed so users can opt for a single-player experience or team up with others as they complete adventures and explore Quahog's most well-known landmarks, including Spooner Street, The Drunken Clam and Lake Quahog. The show's writers are part of the game development team, ensuring an authentic Family Guy game play experience featuring the show's signature characters, dialogue and storylines from Family Guy episodes and current events.

"The Family Guy Online project is an important studio initiative as we further our digital content development and distribution strategy. By uniting best-of-breed technologies with our most iconic film and television assets, Fox will reach consumers on whatever platforms they choose to be entertained," noted Peter Levinsohn, president, New Media and Digital Distribution for Fox Filmed Entertainment. Similarly, Robert Marick, executive vice president, Fox Consumer Products said, "The Family Guy Online game is a cornerstone of FCP's strategy to grow the Family Guy brand and provide Family Guy fans with fully-immersive, entertainment experiences across multiple touch points."

Fox and the Family Guy creative team have partnered with Roadhouse Interactive, a next-generation social online game production company. Roadhouse manages an integrated network of development and operational partners, including A.C.R.O.N.Y.M. Games, lead game developer; Mindwalk Studios, a digital art and animation studio; and Sleepy Giant Entertainment, an independent game operations management company, to build and operate Family Guy Online.

"Partnering with Roadhouse Interactive on a free-to-play, browser-based game is a great way for Fox Consumer Products to extend our video game business and give Family Guy fans a new way to engage with the characteristic fun and humor of the Family Guy universe and connect with like-minded fans," said Gary Rosenfeld, senior vice president, New Media for Fox Consumer Products.

The game will be hosted on the Unity platform, an award-winning game development platform known for delivering high-quality, 3D content for online games. In addition to vibrant graphics, the flexibility of the platform will allow the game writers and developers to continuously evolve the game play and content. The game requires only a browser and Web connection to get started, allowing all fans to enjoy the experience.

"Our goal is to deliver an authentic Family Guy Online game for gamers and fans of the show. The Unity platform enables us to bring a high-quality experience to browser-based games. We are going to raise the bar for entertainment IP-based games and change people's expectations as to what a 'browser game' means," said Ian Verchere, chief creative officer for Roadhouse Interactive.

To register for the game, use the Character Creator and receive future updates about enhanced features and new elements for Family Guy Online , please visit the game site: [http://www.familyguyonline.com], or the Family Guy Online Facebook page: [http://www.facebook.com/familyguyonline]
Next Article
Hi-Rez Studios has made TotalBiscuit a little more of a star with its Tribes Ascend referral program.
by MissyS
League of Legends is a multiplayer online battle arena – MOBA – ran by Riot Games and is one of the most popular amongst them.
by Guest