Fallout Shelter Launching on Android August 13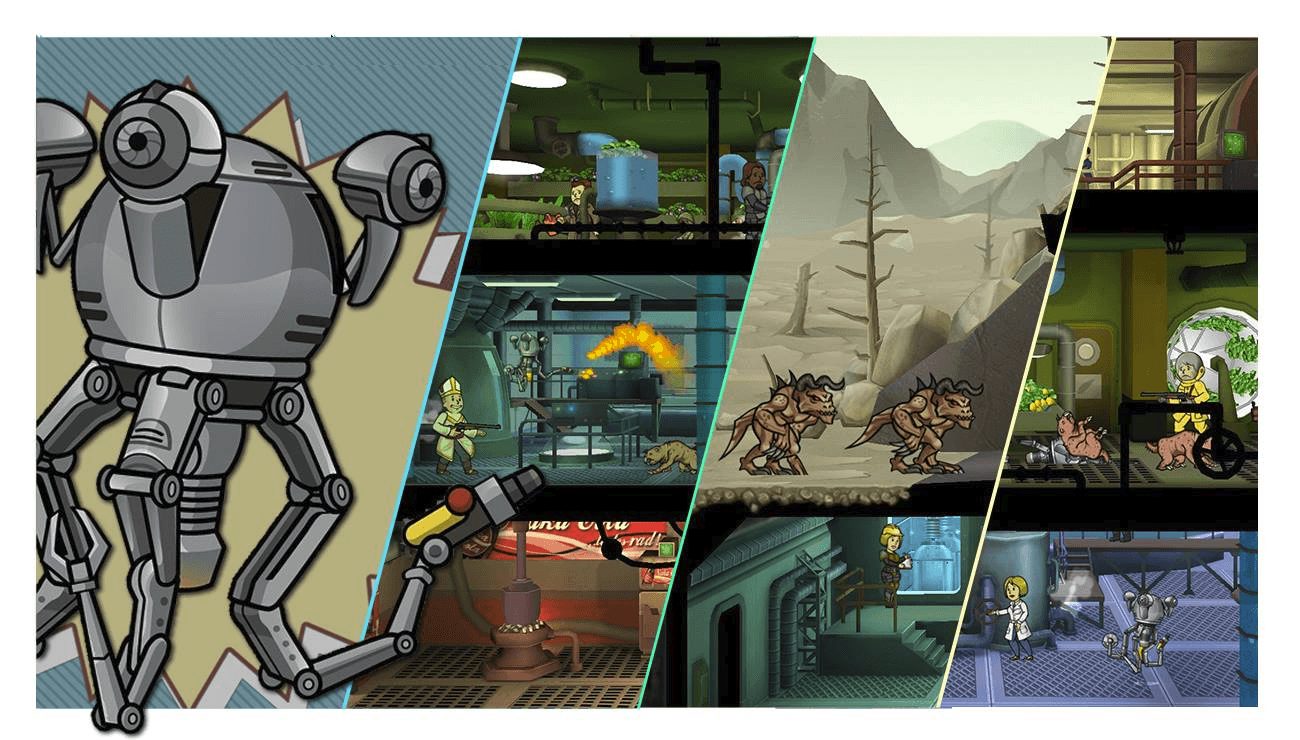 Fallout Shelter™, the first-ever mobile game set in the celebrated Fallout® universe from Bethesda Game Studios®, will be available worldwide for FREE on Google Play for Android devices on 13th August. The game will also include all-new updates including the introduction of Mr. Handy – the ultimate robotic companion – as a premium reward. Use him to collect resources inside your Vault, send him into the wasteland to collect loot, or defend your Vault from creatures and disasters, including new threats like Deathclaw invasions and Molerat infestations. This update will also be available on iOS on the same day.
Fallout Shelter is a post-nuclear strategy and simulation experience that puts you in control of a state-of-the-art underground Vault. Build the perfect Vault from a variety of rooms, oversee your very own thriving community of Vault Dwellers, and protect them from the dangers of the Wasteland.
Following its release in June on the Apple App Store, Fallout Shelter achieved global success as the top downloaded game in 48 countries and the top downloaded app of any kind in 25 countries following its release. During E3 2015 Fallout Shelter received praise from some of the industry's leading outlets, earning 'Game of the Week' from Touch Arcade and nominations for 'Biggest Surprise' from IGN and 'Best Handled/Mobile Game' from the official Game Critics Awards.
Next Article
Mister Sinister is officially making his way into Marvel Contest of Champions!
by Ragachak
Patch 1.16 for Eldevin has arrived, bringing new content, new systems and most importantly, the long-awaited Desktop Client for the game.
by Mikedot