Fallen Earth to go free-to-play this week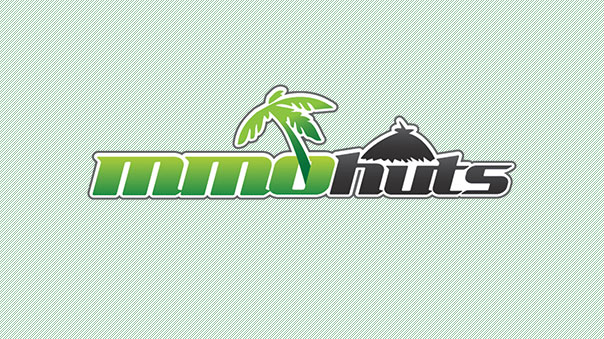 Fallen Earth will transition to a new free-to-play model on Wednesday, October 12. Players will have access to all content for free, with three premium subscriptions available which will increase experience gain, character slots, crafting/gathering speed, group buffs, and special monthly rewards.
The free-to-play relaunch will include new world events, random optional quests that will appear around the world. This offers all players new mission objectives, hard-to-get loot, and a variety of ways to interact with the world.
Fallen Earth is now published by GamersFirst, which also publishes APB Reloaded and Knight Online.
Fallen Earth Gameplay Screenshot
Source:
Fallen Earth Announces Free2Play® Transition With New World Events Feature
GamersFirst's Wasteland MMO Offers Players New Content, a Last Chance at Veteran Rewards, Subscription Upgrades and New Spiked Chopper Vehicle

IRVINE, Calif., Oct. 10, 2011 /PRNewswire/ — A leading publisher of Free2Play® massively multiplayer online games, GamersFirst (www.gamersfirst.com) today announced that its award-winning post-apocalyptic action MMO Fallen Earth will complete its transition to Free2Play this week. Starting October 12, players will be able to login and experience the entire game without needing to purchase a retail copy or activate a subscription. Along with the change in business model comes a brand new World Event system, expanding the game's sandbox offerings with dynamically generated events that can happen anywhere in the game world.

For the first time since the launch of this fan-favorite MMO, Fallen Earth players can now choose how much to invest in their chosen pastime. As is true for all of GamersFirst's Free2Play games, there are no level caps or content limits for free players, making the same rich sandbox gameplay available to everyone.

Players with active subscriptions prior to the October 12 Free2Play transition will automatically convert to the top-tier Commander Premium Subscription, and qualify for all of the Fallen Earth Veteran reward packages, including monthly gifts, wardrobe slots, and a permanent discount on the Commander Premium subscription.

"It's always a gamble when a company takes an existing MMO from subscription to Free2Play, but the Fallen Earth community and its veteran players have been overwhelmingly supportive," said Joseph Willmon, associate game director for GamersFirst. "We wanted to find a way to extend a thank you to subscribers for their continued support and feedback."

World Events

The wasteland can be an unpredictable place, and with that comes the need for towns and settlements to adapt to the changing needs of their community. This day-to-day struggle is now represented in Fallen Earth in the form of World Events. The optional quests will pop up randomly across the world, offering players the chance to experience new mission objectives and earn hard-to-find special rewards and experience. Be it crafting medical supplies for a town or fending off an assault from the mutated beasts of the area, World Events adds additional layers of immersive gameplay to the rich world of Fallen Earth.

Premium Subscriptions Detailed

Players who elect to purchase one of the three Premium Subscriptions available gain increased resource gathering and crafting speeds, experience gain, multiple character slots, and more. The top-tier Commander Premium Subscription also includes an industry-first stackable group buff that extends some of the Commander benefits to every member of the group, including free players.

More information about the Premium Subscription and individual pricing can be found at www.fallenearth.com.

Spiked Chopper Veteran Reward

Active and returning players will find a special reward waiting for them in the form of the brand new, exclusive Spiked Chopper, designed especially to honor their support. Designed for the harsh landscape of the post-apocalypse, the Spiked Chopper allows players to travel from encampment to settlement in style while still fending off the occasional mutated beast or hostile clone.

Fallen Earth is a Free2Play post-apocalyptic MMO set near the Grand Canyon in 2156. A hybrid third-person shooter and role-playing game, Fallen Earth features real-time twitch-based combat, six factions, a classless advancement system and a powerful crafting system in which players can make 95 percent of in-game items. With more than 1000 square kilometers of territory to explore, Fallen Earth players can experience an unparalleled game world while completing more than 5,500 game missions, including the ability to capture towns and territory. The game features a four-tiered membership system that caters to players of all levels of engagement. With the launch of the Alpha County expansion, clones of the wasteland can now reach level 55 as they battle the game world and each other to limited and strained resources. Fallen Earth is rated M-Mature.

To get up-to-date information on GamersFirst and Fallen Earth's Community and Fan Pages, check out the following links:

Facebook – http://www.facebook.com/fallenearthgame

Development Blog – http://fallenearth.gamersfirst.com/

Website – http://www.gamersfirst.com/fallenearth or www.fallenearth.com

Twitter – @FallenEarth @GamersFirst
Next Article
Great news, Apple Fans! Villagers & Heroes is coming to iOS devices, following the release of the "Starfall" expansion!
by Ragachak
TQ Digital ha announced the newest expansion for Conquer Online: Dawn of the New War.
by MissyS