Spirit Guardian Launches Worldwide for iOS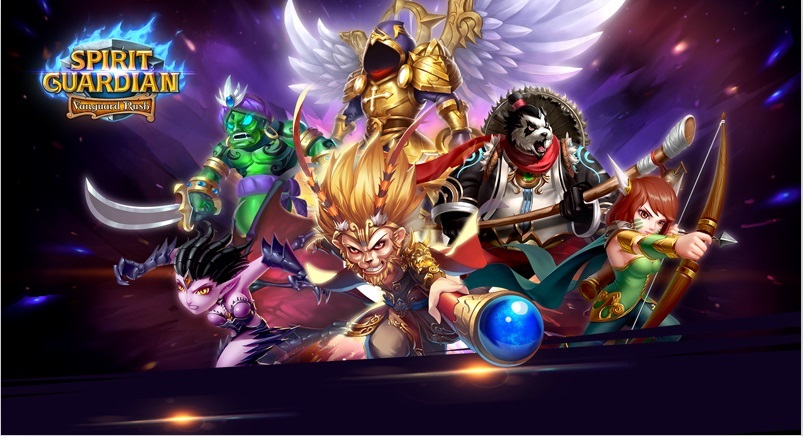 Game developer and publisher GTArcade is proud to announce Spirit Guardian will officially launch worldwide on July 24th for iOS.
It has been a monumental year for the veteran game studio and it's only halfway through 2015! Following hot on the heels of the global launch of League of Angels – Fire Raiders, Spirit Guardian is becoming one of the most anticipated titles of 2015. Utilizing years of knowledge and expertise in creating online Free to Play experiences, no stops were pulled for the development of Spirit Guardian. A fully 3D Action RPG, Spirit Guardian is sure to delight gamers with its colorful environments, stylized visuals, and entertaining and incredibly deep gameplay. By combining award-winning game design with a philosophy that always puts the player first, the game is aimed to provide truly fun and addictive experience that will appeal to everyone.
A World Beyond Imagination
Dive into a fantastical dream world filled with all your favorite characters from across cultures and genres. Taking mythical heroes and villains from every corner of the world, Spirit Guardian packs them all into one spectacular mobile game. Have you ever wondered how Thor and Frankenstein would fair against King Arthur and the Monkey King? Spirit Guardian brings your imagination to life as you prove once and for all who is the true champion.
The Story So Far…
Dreamland has been eclipsed by a shadowy menace. The last beacon of hope appears with the arrival of the mysterious Dreamer. To stop the Nightmare from engulfing the world, the Dreamer must embark on an adventure of epic proportions that will push him to the limit as the truth is slowly unveiled. Along the journey, the Dreamer must recruit a party of mighty champions to stand against evil. But the Nightmare is far more sinister than any could imagine, corrupting both the land and people to its nefarious agenda. Will the Dreamer be able to lift the darkness and bring back the light? Spirit Guardian promises a story that will immerse players right from the beginning.
Enriched Gameplay For Everyone
Featuring a refined real-time battle system that combines the best aspects of GTArcade's past games, Spirit Guardian gives players complete control of their Heroes as they take on the dark forces. Carefully position your heroes, aim your abilities to do maximum damage and dodge deadly boss attacks; victory or defeat is all in your hands. The unique Affinity system provides even more ways to plan your battles. The more heroes you possess, the greater your combination choices and level of strategy. With over X heroes to choose from, and an ever-expanding roster, players can truly customize their experience. All this combined with an incredibly in depth character progression system will ensure fans of both action games and RPG's will find a surprisingly rich game to explore.
Whether its advancing through the game's vast solo campaign, joining friends in guild activities or proving your worth in the PvP Arena, there are activities for everyone to enjoy. And the experience never ends; frequent content updates and events will keep players coming back for more.
Vanquish the Nightmare and Restore the Light!
Players can download the iOS version at https://itunes.apple.com/ca/app/spirit-guardian-vanguard-rush/id966809337?mt=8
Next Article
Albion Online has announced the release of its next major content update - Into the Fray.
by MissyS
Square Enix begins the Moogle Treasure Trove event, to last until the launch of the next major content patch, Patch 5.1.
by NWOrpheus
News from Guild Wars 2, Funcom's Lego Minifigure MMO, Grand Theft Auto Online, Black Gold, and more.
by Guest