Exitlag: A New Reduced Ping Solution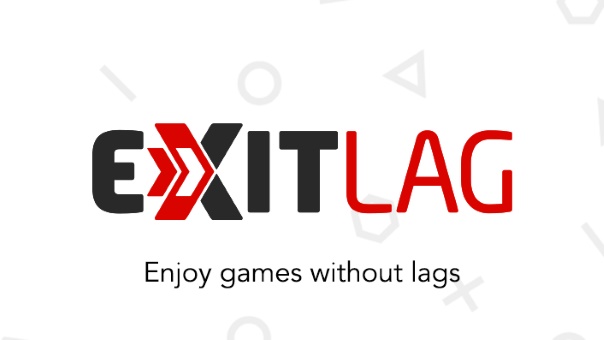 In online gaming, ping is everything. You can have remarkable skills and top-notch reaction times, but if your connection to the game servers is slowed down by poor latency, you're still at a disadvantage. Even if you're not competitive, it can be difficult to play with friends who are on a different server than you depending on server locations, ISPs, and a variety of technical factors that are out of your hands.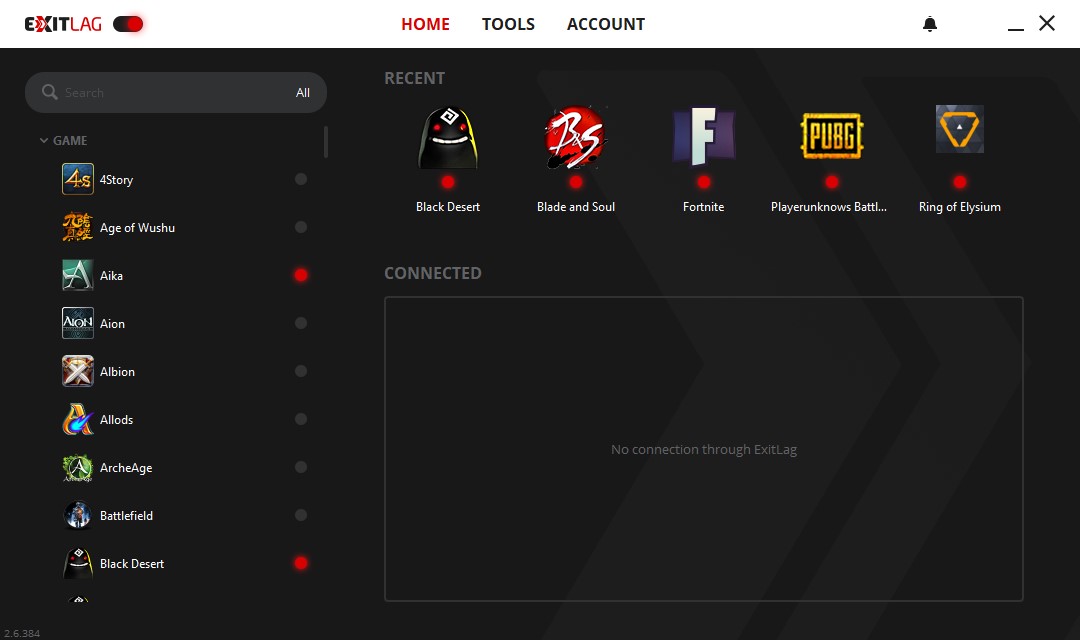 Exitlag Homescreen
We'd like to introduce you to one solution: Exitlag. Exitlag is an anti-lag tool for gamers around the world. Exitlag's simple software allows you to reduce your ping in three steps: Choose your game, choose your server, and apply the best route shown to you on screen. There's no need for additional technical knowledge, no need to edit system files, and no need to use special additional software outside of Exitlag and your game. And it can lower your ping by 70%.
Like many of you, we want to play clean and fair, and we don't want to use third party software that will get us banned. Thankfully, Exitlag is not a banned service! In fact, Exitlag is on the white list of many anticheat programs like Valve Anti Cheat, XIGNCODE3, Easy Anti Cheat, BattleEye, and more.
Exitlag currently supports over 120 popular online games, including Fortnite, CS:GO, League of Legends, and Final Fantasy XIV. Its proprietary technology was designed first and foremost for gaming, and uses a multi-path system that connects the player simultaneously to different routes. This means that if one route has issues, the player won't be affected as their other routes keep the connection stable. Exitlag also offers features that help you optimize the game and improve FPS which can be used without an active service subscription.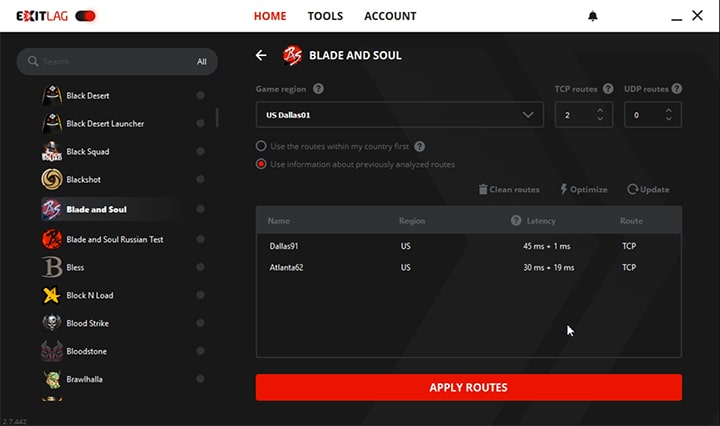 Exitlag Interface
So if you're looking to improve your game, why not check out Exitlag? It features a free three day trial that grants you full use of the software, and after that, it costs only $6.95/€5.90 a month. Find out more at exitlag.com.
This article is sponsored by ExitLag.
Today marks the reveal of their 4th pre-alpha test list, featuring a rather lengthy look at needed UI, polishing, crafting, and skill crafting...
by DizzyPW
Digital Extremes and Human Head Studios are moving their permadeath, free-to-play bullet-hell MMO Survived By into Closed Beta status.
by Ragachak