Eudemons Online: Dawn of Romance Expansion Available July 31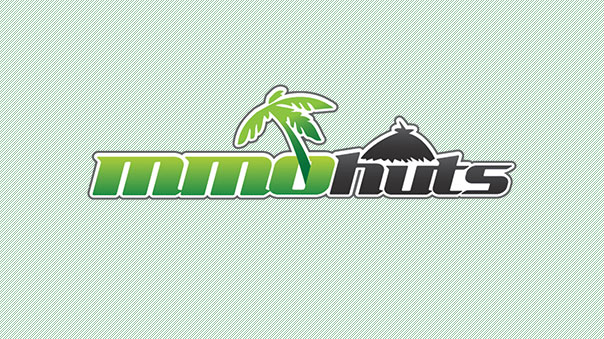 Everything has an end, but Eudemons Online will never stop bringing the fans brand-new adventures! This summer, Eudemons Online is set to release a new expansion called the 'Dawn of Romance', in order to surprise the people who have fought with their friends, legion, and family members over these long 7 years!
Looking at the past, Eudemons Online has already released 5 classes: the mighty Warrior, the clever Mage, the righteous Paladin, the shadowy Vampire and the nefarious Necromancer. We have watched these 5 classes fight together for the peace of the Eudemons world, weakening the consciousness of Alamut's puppets, awakening the living dead, and thwarting the attempt at Alamut's final revenge! But, this story never ends! This time, you aren't fighting just to survive, you must fight for your love!
Wedding Dresses and Ring Spirits
In this new expansion, you and your beloved will have the amazing chance to host your very own romantic wedding! You can imagine the day when you put on your gorgeous wedding dress, stand hand in hand with your lover, and walk the plush red carpet to the center of the room and declare your undying love by placing a ring on the finger of your true love… It will truly be the happiest day of your entire life!
You can even engrave the wedding ring with the couple's name. The amazing spellcraft is Level 3, and allows your wedding rings the power to summon a Ring Spirit, which will bear witness to your love in this fantastic world of love and magic!
The new Couple's Mount – Peacock
In the Dai people's minds, the peacock is the most kind, intelligent, free and peaceful bird. It symbolizes auspicious omens and happiness. In Greek mythology, the peacock is the emblem of the goddess, Hera, who treats her people well and shows them love. In China, the peacock is regarded as the embodiment of beauty and talent, and symbolizes the combination of the Yin and Yang philosophy, as well.
You may have noticed that some MMORPG games already have peacocks as an available pet, not just Eudemons. However, this will be a brand-new mount in Eudemons Online! One of our EO players said, "This mount looks amazing, and I really want one!"
You don't have to pay a high price for this sacred mount! You can acquire it by finishing the couple's quests! "It's a special chance for the EO players that have been a part of our 7 year story.", an EO team member revealed.
Six Types of Eudemon Babies
These incredible Eudemon babies are gifted with different personalities and powerful attributes, such as M-Def, M-ATK, M-Atk & Def, P-Def, P-Atk and P-Atk & Def. You can even decide your own baby's type! Different types of babies will give you aid in your many battles. Plus, there are 9 composing methods to improve a baby's abilities, which will make your babies grow stronger!
Level Cap Upgrade
The previous maximum level was 145, but it will be raised to 150. The higher level you get, the more battle points you will earn! Along with high battle points, you will be able to venture out and test your power in this action-packed Eudemons world!
Handelabra Games has announced the release of Sentinels of the Multiverse for iOS and Android.
by MissyS
The full production budget has now surpassed €300,000.
by MissyS
Stardock and Mohawk Games have announced April 28, 2016 as the release date for Offworld Trading Company, the economic strategy game.
by MissyS