Endless Battle is a New MOBA Available on Steam from Netdragon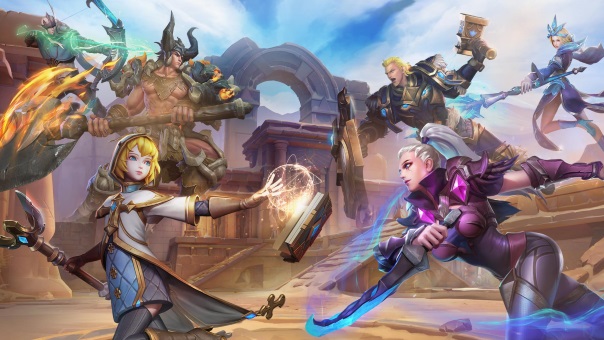 NetDragon announced today that their first open MOBA Micro-Client game, Endless Battle has arrived officially on Steam. As a part of the Infinite Battlefield Heroes Evolved Series, it was built using their self-developed S3 engine. Endless Battle will feature a card-type skill combination system, an innovative and flexible game framework, and a "high-freedom gear system", to create a refreshing and new way to approach MOBA gameplay. In addition to the traditional classic MOBA PVP, it will also add strategy gameplay such as the need to grab resources and occupy choke points. Endless Battle will also have two styles of control – mouse operation for the MOBA player, and keyboard operation for MMORPG players, and will also host a variety of game modes (10v10, down to 3v3).
Endless Battle will also have five characters available at launch: Marksman, Assassin, Knight, Warrior, Sorcerer, and Priest. Each has multiple directions to take their growth and an infinite amount of variation. A single class, they boast, can combine dozens of unique gameplay skills, and the number of characters will grow as the game does. Players will match up in real-time with players all around the world, and each mode has a multip-map random mode, which will offer a vast number of experiences and tactical options.
Next Article
Caravan Stories is a Japanese mobile game that came to America in the form of a PS4 port. But just how "mobile" is it?
by Ragachak
AlternativaPlatform, one of Russia's leading developers for massively multiplayer online games are currently giving fans the opportunity to ...
by Mikedot
The mobile RPG Final Fantasy Brave Exvius has teamed up to celebrate the launch of Dragon Quest XI with a special in-game collaboration event.
by MissyS