Elsword Releases Final 3rd Job Update – And We're Giving Away K-Ching!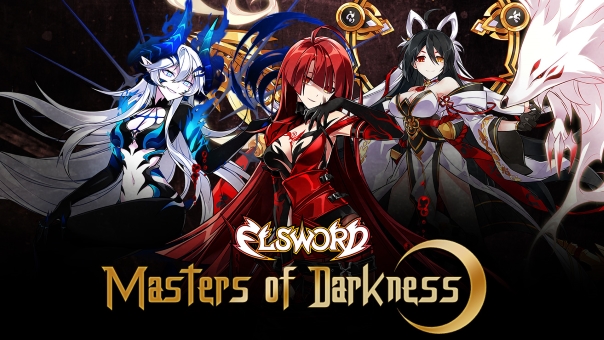 KOG Games launched Elsword's third and final update in the 3rd Job update series today. This update means that every Elsword character now has three jobs in each job path!
VP of KOG Games, Danny Noss, stated in a press release:
One of the things that makes Elsword so interesting is each "Path" that a character has, represents a choice that was made, a life decision. This affects both the lore and how each character plays." He continues "The 3rd Job, 3rd Path update represents the doom, gloom and delectably sinister side of these characters.
As characters embrace their inner darkness and violent tendencies, KOG is kicking off several events and giveaways:
The Super Jumping Event! Elsword players that log in for 30 minutes will receive 100 Philosopher Scrolls! Each of these scrolls can used to boost a character +1 level, up to level 90!
In addition, on

Saturday 3/10

, every 10 minutes of login time will reward players a special "Philosopher's Scroll" that can be used from levels 91-99!
1st and 2nd Job Advance items are free! During the 2-week event period, at levels 15 and 35, players will be able to advance to these new jobs free of charge, and no quest to complete!
New players will receive Philosopher's Scrolls, and Exp Medal and a Permanent Costume once all of the event quests are completed during the 2-week event!
In addition, returning players will receive Dungeon Tickets, items/gear and Stamina Potions when clearing level appropriate dungeons!
As a bonus to our loyal fans, KOG has offered us three codes worth $150 K-Ching! We're raffling these off in our official forums – visit this thread for information on how to enter for your chance to win!
This afternoon, I had the distinct pleasure of sitting in on a roundtable with Holly, Executive Producer of Everquest 1 and 2.
by Ragachak
Grinding Gear Games today proudly unveiled Path of Exile: Forsaken Masters, an entirely new and upcoming content expansion, which will arrive ...
by MissyS
ArenaNet announces Raids beta, Druid elite specialization, and more at TwitchCon.
by MissyS