Elsword Raises Level Cap; Launches Two New Areas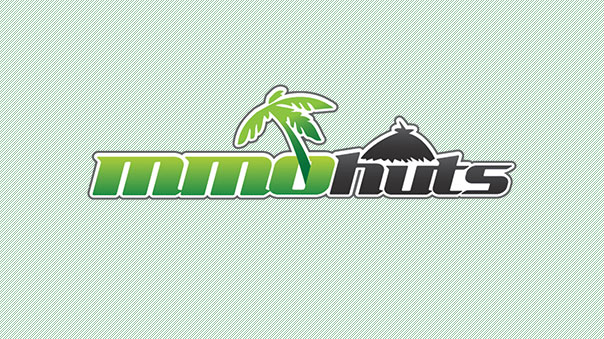 Kill3rCombo has released a brand new update for its manga-inspired brawler Elsword, which raises the level cap to 56, and releases two new levels.
Players will defend the city of Hamel from shadow demons, while searching for the power of Nasod.  The Ancient Waterway and The Heart of the Ancient Waterway are the two new areas, designed to challenge players with new bosses.  The newest playable character, Chung, also receives a brand new costume: the El Officer costume.
Players who play at least an hour a day have a chance to win various prizes, including an Elsword-themed iPad, Amazon gift cards, and in-game items.
Elsword Gameplay Screenshot
Source:
Elsword Unveils Jaw-Dropping New Levels and Increased Level Cap

IRVINE, Calif. – July 19, 2012 – This week, players of the manga–inspired massively multiplayer online role-playing game (MMORPG) Elsword will be able to dive deeper into the once pristine seaside kingdom of Hamel, as Kill3rCombo debuts two new levels, increases the level cap to 56 and offers highly-prized gear, including the El Officer costume for the newest playable character, Chung. Not only does the new content give players a chance to further unravel the mysteries of a brand new continent, but the coveted Chung El Officer costume was released specifically due to popular demand.

Players will venture deep into the heart of Hamel in search of the power of ancient Nasod, while defending the city from invading shadow demons. In the Ancient Waterway, gamers will come face-to-face with Taranvash, a monstrous hound who guarded Hamel before being driven mad by the invading forces. In the Heart of the Ancient Waterway, fearless heroes must evade fiendish traps at the mechanized core of Hamel's waterworks before taking on Victor, a giant demonic wrestler with a penchant for body slamming.

In addition to the new content, players making Elrios their home away from home will have an added incentive to do so in July. By playing at least an hour of Elsword each day, players have the chance to win numerous prizes, including a new Elsword-themed iPad as well as Amazon gift cards and in-game prizes. To learn more visit: http://www.elswordonline.com/everyday-elsword/.

In Elsword, gamers can choose from six specialized and customizable characters as they explore an immersive world and battle rivals to complete dynamic quests. As players progress through the game, they can evolve their fighting styles by upgrading to new job classes, learn deadly new abilities and master combo attacks. With intuitive and straightforward controls, Elsword offers players of all skill levels the chance to experience the thrill of victory in combat, either on solo missions or cooperatively in a party of up to four players. For those who welcome a challenge, Elsword also delivers action-packed PvP combat.
NCSOFT® has revealed further details on Blade & Soul's® free-to-play business model for North America and Europe.
by MissyS