Elsword Launches Lanox Dungeon and Events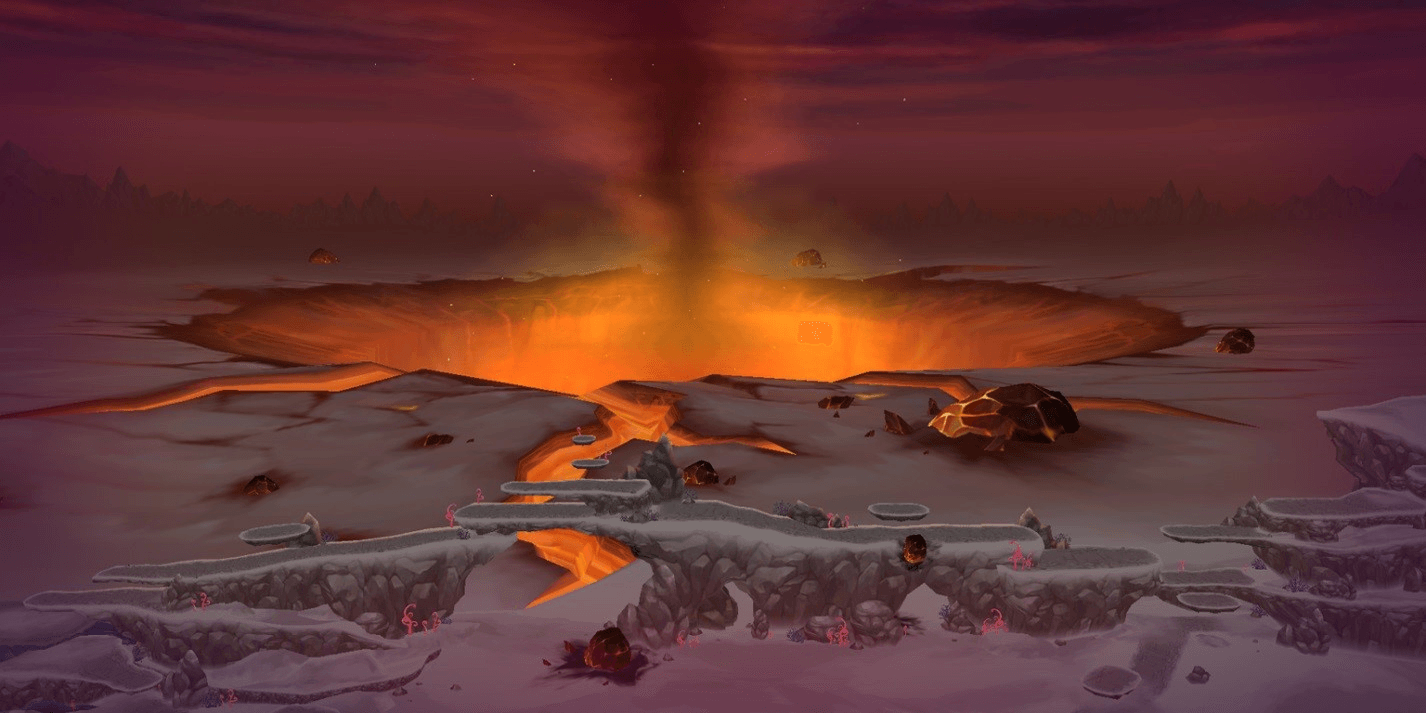 KOG Games, a leading developer and publisher of popular free-to-play action MMORPGs, today announces the launch of the new Lanox Dungeons and a raised level cap in Elsword! View the new video HERE.

In the land of Fluone, beyond the arid Sander desert to the east, lies a fiery wasteland called Lanox. This charred expanse is beyond inhabitable by any civilized means, and it's seething with magic so intense, that the air itself scorches the unsuspecting traveler. Not only is Lanox a new destination to explore, players arrive just as those who have cared for Fire El lose all ability to contain the uncontrollable fury that the Fire El possesses. Before players attempt to set foot on the terrifying terrain with Elsword and the gang, one question begs answering: How hot can you take it?

New Dungeons, New Open Fields and NPC's!
Burnt Forest & Ash Covered Village

Players will have to try their best to not only survive the violently hostile landscape in Lanox, but all must try not to catch fire as the volcanic creatures attack. The land itself is lethal, and the creatures that slither within its blistering crags are deadlier than anything Elsword and his crew have ever faced.

New Field: Ashen Land
Navigating the burning wastes of Lanox is a trial in and of itself. For players moving from location to location, Lanox boasts of beautiful but dangerous landscapes, igniting any explorer's curiosity for potential adventures off the beaten path. Proceed with caution.

New NPCs in Lanox Village
Luckily, our heroes can escape from the ever-rising temperatures at any time. Lava continuously flows through the towns square, but Lanox Village will keep you safe. The locals will help with quests, crafting, battle supplies, and more. Seeing these delightfully warm folks will make you feel right at home.

Level Cap Raised to 75 and a host of sweltering Events and Prizes!
What better way for players to handle sizzling hot, end-game content than with an epic level cap increase, and awesome in-game events! Beyond the host of in-game quests and events that reward players with Lanox themed items and gear, KOG Games is hosting a "Race to 75" event. The first 10 players to reach level 75 will receive real-world prizes: Limited run Chibis of the adorable Fire Princess Ignia, Elsword Mugs, Elsword stickers and Elsword buttons. Otherwise, 100 players who reach the level cap before June 9th 2015 (PDT) will be randomly selected to these prizes as well.

Out of the frying pan and into the fiery lands of Fluone! Jump into Elsword today and feel the heat of the sweltering dungeons of Lanox.
Next Article
OGPlanet has just released Heva Clonia Online's Episode 2 expansion with tons of new content, including all new regions to explore, new dung...
by Mikedot
This week Koramgame will be releasing a new update for the ever popular Spirit Tales known for its fun game play and seemingly limitless chara...
by MissyS
Independent developer Fatshark released today new details on the first of five heroes to be playable in Warhammer: End Times - Vermintide.
by MissyS