Ellan Rhineford released in Land of Chaos Online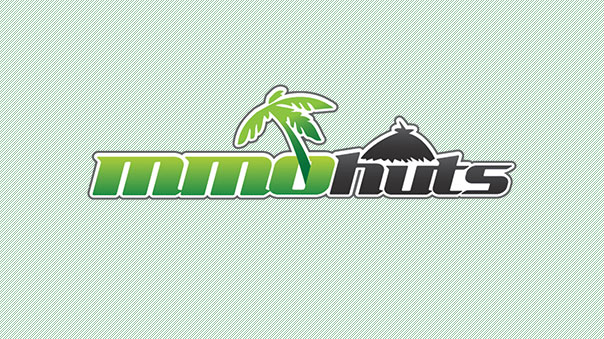 Land of Chaos Online has released a new character for its  players to rise through rankings with: Ellan Rhineford.
Ellan Rhineford was once a rising emperor, who strove to conquer the world, only to return home and find his home destroyed and his family missing. A close-combat fighter, Ellan's skills including "Shadow Sever," a stun; "Lord's Command," an attack boost for his friends, and "Rush of Monarch," a damage reflection.
LOCO is published by burda:ic (AlaPlaya), who also publishes S4 League, Florensia, and Avalon Heroes.
Land of Chaos Online Gameplay Screenshot
Source:
burda:ic Reveals Ellan Rhineford, LOCO—Land of Chaos Online's Newest Hero

A Fallen Prince Arrives in the Land of Chaos on Sept. 28

MUNICH – Sept. 27, 2010

burda:ic, a leading publisher of online games worldwide, today revealed details about the next new character for LOCO – Land of Chaos Online: fallen prince Ellan Rhineford. Ellan will arrive in the Land of Chaos tomorrow, September 28, with deadly assassin Partizan following in his footsteps in the coming weeks.

Ellan Rhineford was a young, rising emperor driven by an unquenchable desire to rule the entire continent. While pursuing yet another glorious and bloody victory far from home, he received a distressing note about trouble at the heart of the empire. He returned home to find his lands in chaos and a vast, empty space where Rhineford castle had once stood. Of his family home, nothing, not even rubble or smoke, remained…

Devastated by the fall of his kingdom and the mysterious loss of his family, Ellan has become a broken man left only with the will to fight. He holds no fear for close combat, wielding a diverse arsenal of attacks and skills perfect for dealing with any situation. He is able to stun enemies with "Shadow Sever," raise the attack strength of his allies with "Lord's Command," and reflect damage back onto opponents with "Rush of Monarch," and that's just scratching the surface of his talents.

To learn more about Ellan's devastating abilities, check out both the Spellbook of Laair Hathy and the Book of Heroes at http://loco.en.alaplaya.net/pages/loco_book_spell

For more information about LOCO – Land of Chaos Online, including details on how to join the fight today, head to http://loco.en.alaplaya.net/
Next Article
Call of Champions is now available as a free download exclusively on the App Store for iPhone and iPad.
by MissyS
A post on the main blog for Nosgoth has confirmed that the Legacy of Kain MOBA will be ceasing development, shutting down its servers in May.
by MissyS
Path of Exile: Delve launches today at 1 pm PST for PC, and will launch on Xbox One next week.
by Ragachak