Dungeons & Dragons Online is now Free to Play!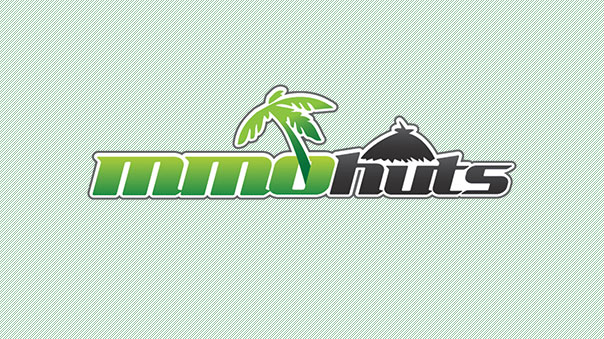 The MMORPG based on the classic table top role playing game is now free to play! Dungeons & Dragons Online was originally released back in 2006 as a subscription based game but it just couldn't compete with World of Warcraft and other pay-to-play titles. Luckily, the folks at Turbine have just re-launched the game as Dungeons & Dragons Online: Unlimited with the subscription requirement stripped away! I haven't had a chance to play the game yet but now that it's free, I'll give it a try and let you know what I think! Below is an official statement by the dev team:
On September 9, 2009 Dungeons & Dragons Online®

is bringing you a DDO that is better than ever before. Get unlimited combat, unlimited action and unlimited fun with the new

Dungeons & Dragons Online®: Eberron Unlimited™

– for Free! That's right, we said free.

Play for free as long as you want without a subscription, a credit card, or fees of any kind – EVER!

Experience firsthand the best combat of any MMO and discover all of the new features that DDO: Unlimited has to offer:
Free to Play

– No Purse Strings Attached

Feel Every Blow of Battle

With DDO's Awesome Action Combat!

Explore Killer Dungeons

Bursting With Ferocious Monsters!

Play Characters With Real Character

– More Choices Than Ever!

More Solo Play!

– Alone Or With Friends, Slay Your Way

Make Real-world Friends

In-game And Out

Explore the New In-Game DDO Store

– Enhance Your Gaming Experience Your Way
Want to get right into the game? If you still have the original DDO installed, just start it up and the game will patch itself to the latest, free version.

Otherwise, grab a new free copy of the latest version of the game here, or click the button to the right to get started.
Party on!

– The DDO team
The free-to-play MOBA SMITE, the mythology-themed third-person action game, has officially launched on Xbox One.
by MissyS
Dynasty Warriors Unleashed is a spin-off free-to-play action game from Nexon for the Android and iOS devices.
by Ojogo
OtherSide Entertainment is thrilled to debut the new "authored look" for Underworld Ascendant.
by MissyS