Star Trek – Infinite Space announced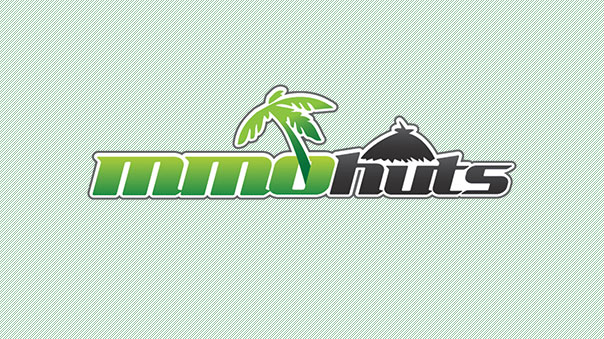 Gameforge has announced that next year's summer will see the global release of a new, free-to-play, casual browser-based MMO titled Star Trek – Infinite Space, with the assistance of developer keen games.
The game will be set in the Deep Space Nine timeline, but little more is known about the title at this time. Denise and Michael Okuda will be consulting on the development of the game to help keep it true to the Star Trek experience.
Gameforge also publishes Gates of Andaron, CABAL Online, Tanoth, and OGame.
Star Trek – Infinite Space Artwork

Source:
Gameforge Forms Fleet With Developer keen games for a Casual Free-to-play Star Trek® Browser Game Set in the Deep Space Nine Timeline

KARLSRUHE, Germany –September 28, 2010 ­– In summer 2011, Germany-based online games publisher Gameforge will invite players from around the globe to explore strange new worlds and uncharted territories in its newly dubbed free-to-play casual browser-based game, Star Trek® – Infinite Space, set in the Deep Space Nine timeline. To unfold the gripping story and the immersive experience for Star Trek – Infinite Space, the publisher has enlisted award-winning developer keen games to lead development on the title.

"Bringing keen games on board to develop Star Trek – Infinite Space was an easy decision to make as keen has a strong history of producing outstanding titles," said Ralf Adam, VP of Publishing at Gameforge. "Our production team will work closely with keen games to bring the vision we have for Star Trek – Infinite Space to fruition."

"We have been incredibly excited about working on this project with Gameforge since day one," said Antony Christoulakis, Creative Director at keen games. "Star Trek is one of those franchises that every science-fiction fan would give anything to work on. We consider ourselves very lucky to have this opportunity and we are highly committed to delivering a Star Trek experience fans can be proud of."

Gameforge tapped keen games to develop the title in conjunction with expert Star Trek consultants Denise and Michael Okuda. Based out of Frankfurt, Germany, keen games is one of the country's most established game developers with more than 17 years of experience working with numerous publishers in the industry.
Next Article
The Chaos Warriors Race Pack will now also be offered free to players who purchase Total War: WARHAMMER in the first week of sale.
by MissyS
Bring new Champions into the battle and use their powerful skills to slice through your enemies.
by MissyS