Eden Eternal releases new class and more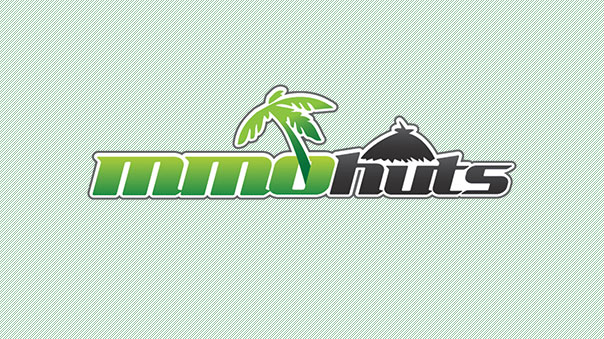 Eden Eternal has launched a major update today, adding several major new features to the game, along with raising the level cap.
A new playable class, the Warlock, lets players use spells and summon a Behelder pet to assist them in battle. New areas include the Delphi Forest, Blackflame Peak, Sunset Desert, and Skyreach Jungle, along with many new quests and new 3- and 5-player dungeons.
The loyalty shop makes its debut, rewarding players points for playing the game which can be used in a special shop. Finally, Territory Wars is now live, letting players fight to defend or claim territory in PvP for a chance at rewards.
Eden Eternal is published by Aeria Games, which also publishes Grand Fantasia and Dream of Mirror Online.
Eden Eternal Gameplay Screenshot

Source:
Aeria Games Releases Largest Eden Eternal Content Update

Level Cap Increase, New Class and New Player vs. Player "Territory War" System

SANTA CLARA, Calif.  – August 10, 2011 – Aeria Games, a leading global publisher of free-to-play online games, today released its largest content expansion patch for Eden Eternal. The new content expansion patch includes the introduction of the highly anticipated Warlock class, multiple new uncharted territories, the Loyalty Shop and the long-awaited Player vs. Player (PvP) "Territory War" system.

The expansion includes:

·        Level Cap Increase – With the raise in level cap, players will now be able to unlock the mystical and uncanny powers of the Warlock.

New Warlock Character Class – Warlocks practice the dark arts and specialize in spawning parasites on their targets then manipulating them with an array of spells.  Warlocks also have the ability to summon a pet Behelder to do their bidding.
Uncharted Regions and New Areas to Explore – The new expansion unlocks the much anticipated Delphi Forest and Blackflame Peak regions.  The Southwestern Continent also adds Sunset Desert and Skyreach Jungle for higher level players.
New Quests and Dungeons – Several new 3-player and 5-player will test even the strongest of guilds.
Loyalty Shop – Players will now be rewarded points through standard gameplay allowing them to purchase items normally only available for Aeria Points (AP).
PvP "Territory War" – The highly anticipated "Territory Wars" system puts guilds in a free-for-all brawl. This will consistently push the limits of teamwork, pushing players to work in a timely manner to either claim or defend the various territories.  With the success of each battle will come opportunities for various rewards on both the offensive and defensive side of the fight.

Eden Eternal is an anime-style MMORPG released in June of 2011.  Like every title at Aeria Games, Eden Eternal is free to play and does not require a subscription fee. For more information on Eden Eternal, please visit http://edeneternal.aeriagames.com.
Next Article
Perfect World Entertainment has launched the open beta testing phase of its new MMOFPS, Blacklight Retribution.
by MissyS
Kiz Studios has announced that the closed beta for SmashMuck Champions has begun.
by MissyS