Future's End announced for Ether Saga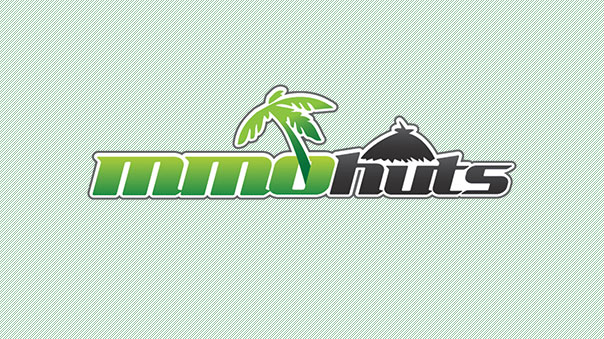 Ether Saga Odyssey has announced that its next major update, Future's End, will arrive on August 17.
The update will add a brand new area for players above level 106, in which players travel forward in time to the bleak future, where mortals are the prey of the monsters. Players here can participate in new quests, battle new monsters, and find new powerful equipment (including Dragon Lord and Genesis). A new Glyph system will let players enchant their gear, and outside Future's End, new world bosses and adventurers will appear. Mogui will also gain new signets and skillls.
The game will offer double experience from August 10 until August 17 as part of a lead up to the launch of the patch.
Ether Saga is published by Perfect World Entertainment, which also publishes Forsaken World and Rusty Hearts.
Ether Saga Odyssey – Future's End Screenshots:
Source:
Ether Saga Odyssey is excited to announce our upcoming content update: Future's End! This will be the first major update since the launch of Ether Saga Odyssey back in April.

Ether Saga Odyssey: Future's End

The age of mortals has drawn to an end. The once peaceful and enlightened lands of The Middle Kingdom lie in ruin, and the last remnants of its inhabitants tremble under the dominion of monstrous hordes. All is not lost, however, for in this time where mortals face extinction, a glimmer of hope lingers on the horizon. The ancestors of the now decimated civilizations of the world have travelled from ages long past to safeguard the future. In order to prevent this tragedy from ever occurring, they seek to learn what events lead to the demise of their world. As one of these brave warriors, the fate of future is in your hands.

Future's End refers to the brand new area where players will journey through time to a bleak future where the monsters rule and the mortals are hunted. Any player that is level 106 or above can speak with the Queen Zonis of Amaz to enter Future's End. Be warned, the monsters you'll be facing in Future's End are much stronger than anything that players have ever experienced!

The update will introduce some of the most powerful equipment the game has ever seen. The new Dragon Lord and Genesis equipment will be the most sought after equipment in the game. Players can use the new Glyph system to enchant the Dragon Lord and Genesis equipment to further increase their power.

The new update also brings many big changes to Ether Saga Odyssey outside of Future's End. Player's will discover new world bosses, such as the tyrannical Astral Overlord. Many of the new bosses can be found in the two new adventures: Twisted Moon and Sacred Hunt.

The Mogui race will updated with new skills and Signets. The new Mogui Signets will allow players to bolster their skills and adjust their base attributes to make them even stronger.

To celebrate the upcoming launch of Future's End, we will be holding a double EXP event for a week during 8/15 through 8/21. Future's End will launch on August 17th.

We hope to see everyone on the launch day of Future's End!

Double EXP Begins: Wednesday, August 10, 2011 (12AM PDT, 3AM EDT)

Double EXP Ends: Wednesday, August 17, 2011 (10PM PDT, 1AM EDT)

Ether Saga Odyssey: Future's End – Wednesday, August 17, 2011 (after 10PM PDT maintenance)
Next Article
A new update arrived today for the mobile title Skylanders Ring of Heroes. The update will bring three new Doom Raider companion villains.
by Ragachak
Robot Entertainment is hosting its first PAX Prime panel and will be chatting with fans about all things Robot. Hear some of the history behin...
by Mikedot
Reto-Moto has just released a new update for Heroes & Generals, nicknamed 'Rommel' and this time they have primarily focused on ...
by Mikedot