Eastward Legend: The Empyrean Announced for Mobile Devices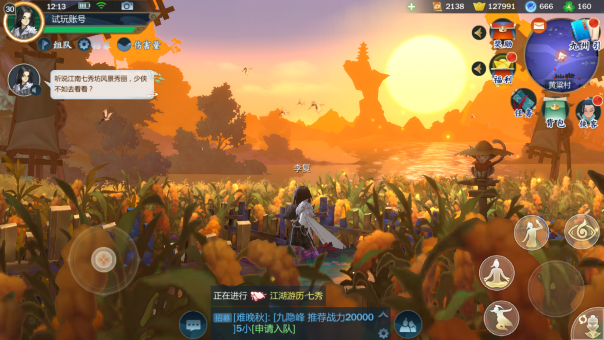 Seasun Games, developers of Jian Wang 3 announced that their historical martial arts MMO will hit mobile, in the form of Eastward Legend: The Empyrean. Eastward Legend will offer a distinct cast of characters, from loyalist generals to wandering swordsmen, all to create a rich, intricate story. Eastward Legend will also offer strategy elements and real-time 3v3 combat to explore. There will be several martial arts masters to serve under, as well as guilds to join and found. The world around players will reflect their own actions, which promises to be interesting. The graphics will be designed using a traditional Chinese brushwork style. Eastward Legend will have the Mind Mode, where players can view past and future events, though in a disjointed and at times illogical fashion. Mind Mode will keep players guessing to figure out what will be, and what already has been.
Players looking forward to an immersive and expansive ARPG mobile experience will be able to get a first look at Eastward Legend and this year's E3. Seasun Games will be available for interview opportunities at booth #533 in the South Hall.
En Masse announces the launch of the Mummy See Mummy Doom update for Zombies Monsters Robots (ZMR).
by MissyS
The Lord of the Rings Online going free to play in Europe through Codemasters starting November 2, 2010. LOTRO Will finally be F2P for Europea...
by Guest