Dungeons and Dragons Online Update 5 Details Announced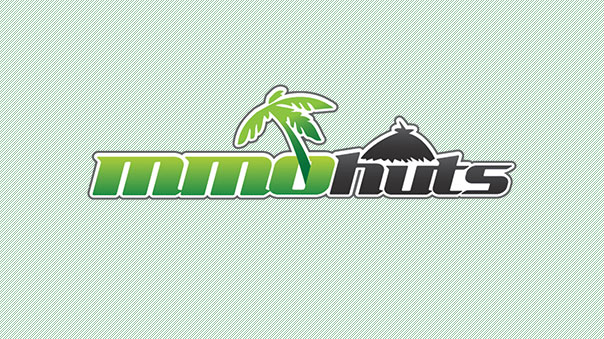 Turbine has released details for the upcoming Update 5 for Dungeons and Dragons Online: Eberron Unlimited. DDO originally launched as a pay to play game but shed its mandatory subscription last year. Since then, the game has attracted millions of players and has distinguished it self as one of the best free to play games now available.
Update 5 is titled 'Rise of the Guilds' and places a strong emphasis on these player run organizations. The larger a guild grows, the more levels, power, and treasure its members will be able to claim together. Guilds will be able to purchase Airships which act as floating bases. Airships will house taverns, rest shrines, auctioneers, and more.
Several new dungeon scenarios will also be added included in the new 'Carnival of Shadow' adventure pack. Class, skill, spell, and hireling updates have also been announced. Players should check out the full release below for a list of all upcoming changes!
Full Release:

Fight For Glory, Fight Together, Fight For Free

Do you want to experience epic power and earn immeasurable treasure beyond your wildest dreams? Are you ready to see what it means to really be above the fray? Now you can! Join a Guild today, and grab for the glory with DDO's upcoming release, Update 5: Rise of the Guilds! Fight together, and discover new heights of power and glory. The more players are active in your Guild, the more levels, power, and treasure your guild will achieve together.

Best of all, when we say the Guilds are rising, we mean it: your Guild can buy an Airship as your HQ and take to the clouds! The proudest Guilds will be able to deck their ship out with special gear and decorations to match their style. Customize your ship with dozens of amenities to help you and your guild mates. Choose from taverns, rest shrines, auctioneers and more. Glory is in the skies!

Glory to the Guild! Build up your Guild Renown to earn Guild Levels and grow in power!

Go for the Gold! Special Guild Trophies from monsters and treasure chests add to your Guild Renown

Rise Above! Style that befits your station awaits in the sky. Get your guild an Airship and customize it to fit your guild's needs.

The Best! Customize your Airship to match your guild's style.

Carnival of Shadow Adventure Pack

The freaks are all about when the Carnival of Shadows hits town! It's a circus of depravity and danger, and you have front-row seats for the show. Four new extensive dungeon adventures are coming your way when the Carnival of Shadows arrives. But the lights and the glitter hide a terrible darkness, and you're acting without a net when you confront the Carnival of Shadows!

A Small Problem

A dwarf is playing a hill giant at the Livewood Theater! You have to help a hill giant shaman overcome his stage fright and take his place on stage. Of course, he has some things he wants first . . .

Partycrashers

Your kind of party: violent and wild! Find the terrible secrets of the Carnival of Shadows by infiltrating a high-society soirée. In the deadly Illusionarium, the party really starts to rage.

The Snitch

Someone knows what lurks behind the Carnival of Shadows, but he's not in a talking mood. Chase the reluctant informant through the taverns, under the streets, and over the roofs of Stormreach and "persuade" him to tell you what he knows.

Over the Big Top

Time for the Carnival to move on, but the management disagrees! Fight through the deadly games and wild rides to the heart of the shadows, and find out how freakish the circus freaks really are!

Additional Features:

* New Bard & Favored Soul Hireling classes to help you fight for greater glory and treasure! Available in the DDO Store.

* New Monk & Cleric Enhancements grant you more power than ever before!

* New spells give Sorcerer's & Wizards an edge over the competition!

* New Feats allow Fighters & Rogues to take it to the next level!

* New trap parts allow Rogues to create their own deadly landmines and explosive grenades!
Next Article
KOG Games announced that the PVP League 1 has begun for Elsword, which is an international 2v2 PVP series.
by Ragachak