Duelyst's First Expansion Denizens of Shim'zar to Launch August 30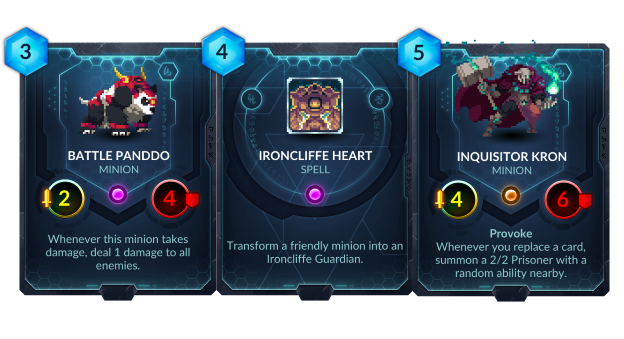 Duelyst will launch its first full expansion, Denizens of Shim'zar, on August 30. Players can now pre-order Spirit Orbs for the expansion, which introduces 105 new cards, expanding the game's collection to a total of 400 cards.
Denizens of Shim'zar will introduce a variety of new units, spells and tokens, while also introducing the highly-anticipated new Tribal Card, Battle Pets. These new tribal cards will act independently at the start of each turn in a predictable deterministic way, making for the potential that the cards can be manipulated to favor the opponent by skillful players.
During the expansion's pre-orders, Spirit Orbs for Denizens of Shim'zar will be available for the special price of 50 orbs for $49.99. Pre-orders will also receive an exclusive Shim'zar card back variant. Pre-orders for Denizens of Shim'zar will also help build the prize pool for the new DUELYST World Championship Circuit, with 10 percent of pre-order proceeds being reserved for the tournament. Players interested in competing in the DUELYST World Championships, which will conclude in May 2017, can visit https://news.duelyst.com/.
Next Article
Awesome new vanity pets and a revamped costume system is coming soon!
by Mikedot
City State Entertainment's community manager has presented the fifth Q&A for the indie sandbox triple realm warfare MMORPG, Camelot U...
by DizzyPW
Infinite adventure and possibilities await in open world sandbox MMO DreamWorld, launching into early access on Monday, Sept. 12.
by MissyS